Let's Talk About Unwanted Facial Hair…And What You Can Do About It
The removal of unwanted facial hair is one of the most popular spa services available in our Pittsburgh, PA medical spa. Laser hair removal is quick enough to do on your lunch break, pain-free, and surprisingly affordable. With this procedure, you can permanently remove unwanted facial hair on your:
Upper Lip
Space Between the Eyebrows
Chin and Jawline
Sideburns
Cheeks
How Does Laser Hair Treatment Work?
At our medical spa, we use Broad Band Light and an Emvera Diolux laser to focus infrared energy on the capillaries that feed hair follicles. The heat of this treatment cauterizes the blood vessels and permanently shuts down the growth of unwanted facial hair.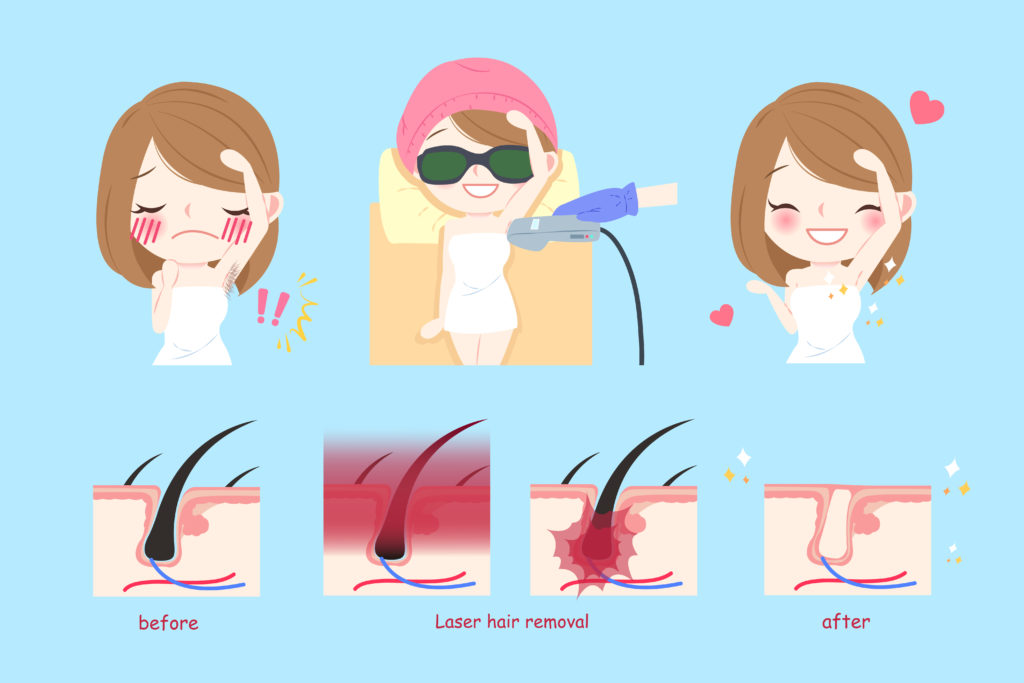 What Should Patients Expect During Their Treatment?
When you come in for facial hair removal, your experience will be fast, simple, and nearly pain-free. Your physician will target the areas you desire with the laser, leading to a brief sensation of warmth that is reminiscent of the snapping of a rubber band. If you are treating a small section of the face, such as the upper lip, your treatment can be finished in as little as five minutes.
When Will Patients See Results?
Right away! Any visible hair and stubble on your face will fall away after your laser treatment. Then, after one to three weeks, the hair underneath your skin will push out, leading to several weeks with little to no hair growth. Repeated laser hair removal treatments will permanently reduce the growth of your unwanted hairs.
Why Does Laser Hair Removal Require Multiple Treatments?
At any given time, the hair on our body is in one of three phases: anagen, catagen, or telogen. Laser hair removal works on hair in the anagen phase, when the hair is still attached to the follicle and actively growing. The heat from the laser will travel the down the shaft of hair, penetrate the attached follicle, and permanently destroy it.
Only 30% of our hair is in the anagen phase at any given time. Therefore, while a single treatment will stop the growth of many hair follicles, patients require multiple treatments to eliminate all of their unwanted facial hair.
What Will Laser Hair Removal Cost?
The price of your laser hair removal will vary depending on the area being treated.
Small Area: Lip, Chin, Sideburns
Package of 3: $149
Medium Area: Underarms, Bikini, Brazilian
Package of 3: $249
Large Area: Back, Arms, Legs
Package of 3: $399
Would You Like to Eliminate Your Unwanted Facial Hair?
If you are considering laser hair removal on your face or anywhere else where unwanted hair grows, then you should talk to Acqua Blu Medical Spa's skin specialists in Pittsburgh, PA. We strive to deliver the gorgeous results that you desire in a relaxing atmosphere. To find out more about our laser hair removal treatments, please call 724-269-2726 today.