The breakthrough technology of ThermiRF utilizes radio frequency energy that targets the sub-dermal inner layer of the skin. It gently heats the targeted area to an optimal temperature that influences the regrowth of collagen and elastin to tighten or smooth your skin and achieve desired results.
ThermiRF will help you treat a wide variety of different problem areas:
Frown lines
Wrinkles
Fine lines
Double chin
Sagging skin on the face and neck
Excessive underarm sweating
Cellulite
Smoothing lumps
Skin tightening
A strong benefit of ThermiRF is its ability to treat hard-to-reach areas, including the neck, arms, and abdomen. ThermiRF can be utilized through both ThermiTight and ThermiSmooth procedures. While similar, these two treatments have some differences. However, they can work in unison to greatly improve skin laxity and texture.
What are the Benefits vs. Other Procedures?
When it comes to other options available for correcting sagging skin (like liposuction, injectables, or surgery) Acqua Blu Medical Spa's ThermiTight procedure stands apart due to the following benefits:
Minimal risk of injury
Safe for all skin types
No surgery required
Minimal discomfort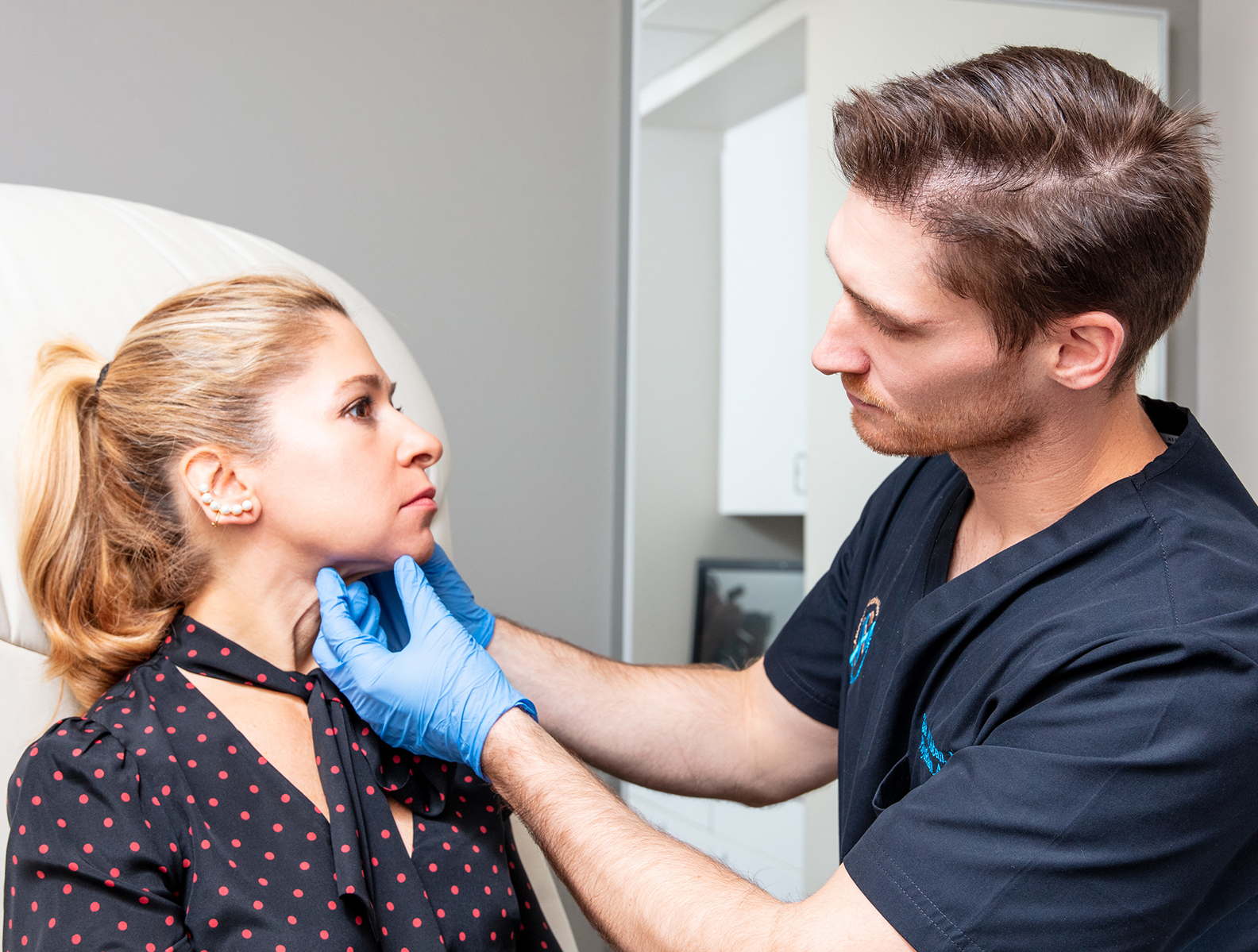 ThermiTight Before & Afters



ThermiTight Treatments in Pittsburgh
Our Pittsburgh ThermiTight treatment at Acqua Blu Medical Spa is an innovative procedure in which a device utilizes heat (up to 122 degrees Fahrenheit) to essentially melt fat and improve sagging skin, achieving much faster results. It also requires fewer treatment sessions than other methods.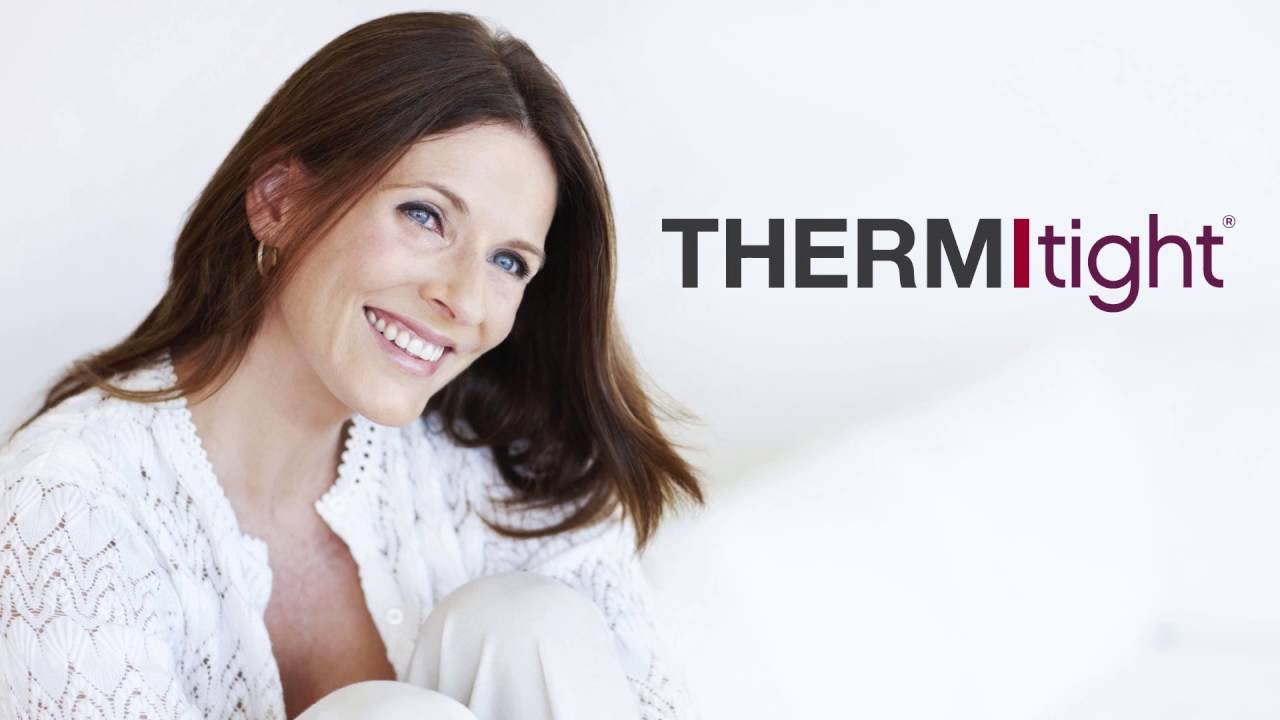 How Does ThermiTight Work?
A small probe is inserted with a needle directly into the inner layer of your skin, wherein it will carefully monitor the temperature to ensure it remains at a safe yet effective degree. This device uses temperature-controlled radiofrequency technology to improve the areas of your skin you're concerned about.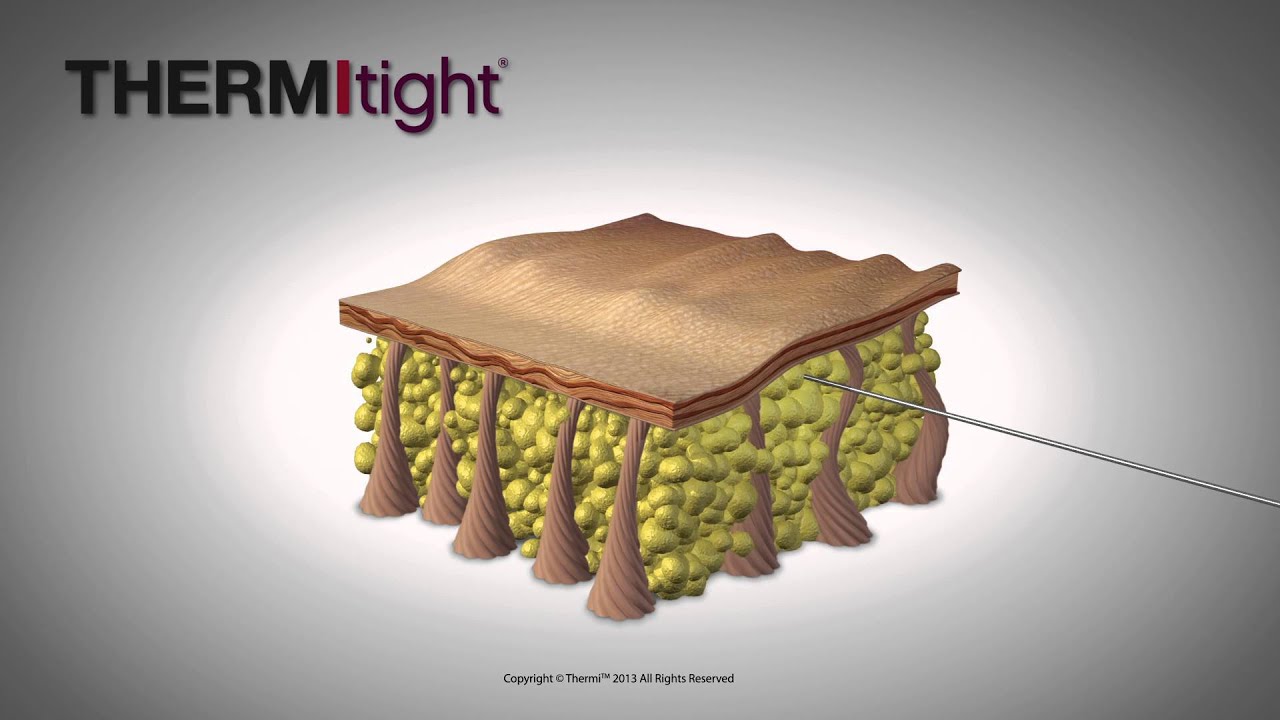 ThermiSmooth Treatments in Pittsburgh
Along with ThermiTight, Acqua Blu Medical Spa also offers Pittsburgh ThermiSmooth treatments for those looking for non-invasive skin smoothing to eliminate wrinkles, sagging skin, and cellulite. This procedure delivers gentle epidermal heating that almost feels like a warm massage rather than a form of treatment.
How Does ThermiSmooth Work?
ThermiSmooth is a treatment that uses radio frequency technology. A small hand held device gradually heats the skin, causing the collagen to shrink and allowing the skin to tighten and smooth out. During this process, your body will also naturally produce new collagen, which will fill in the creases, wrinkles, and dimples that have been caused by cellulite. The result is skin that looks much younger and healthier. The heat from the handpiece is sustained at a calibrated temperature in order to achieve long-lasting results, and treatments can be repeated several times as needed.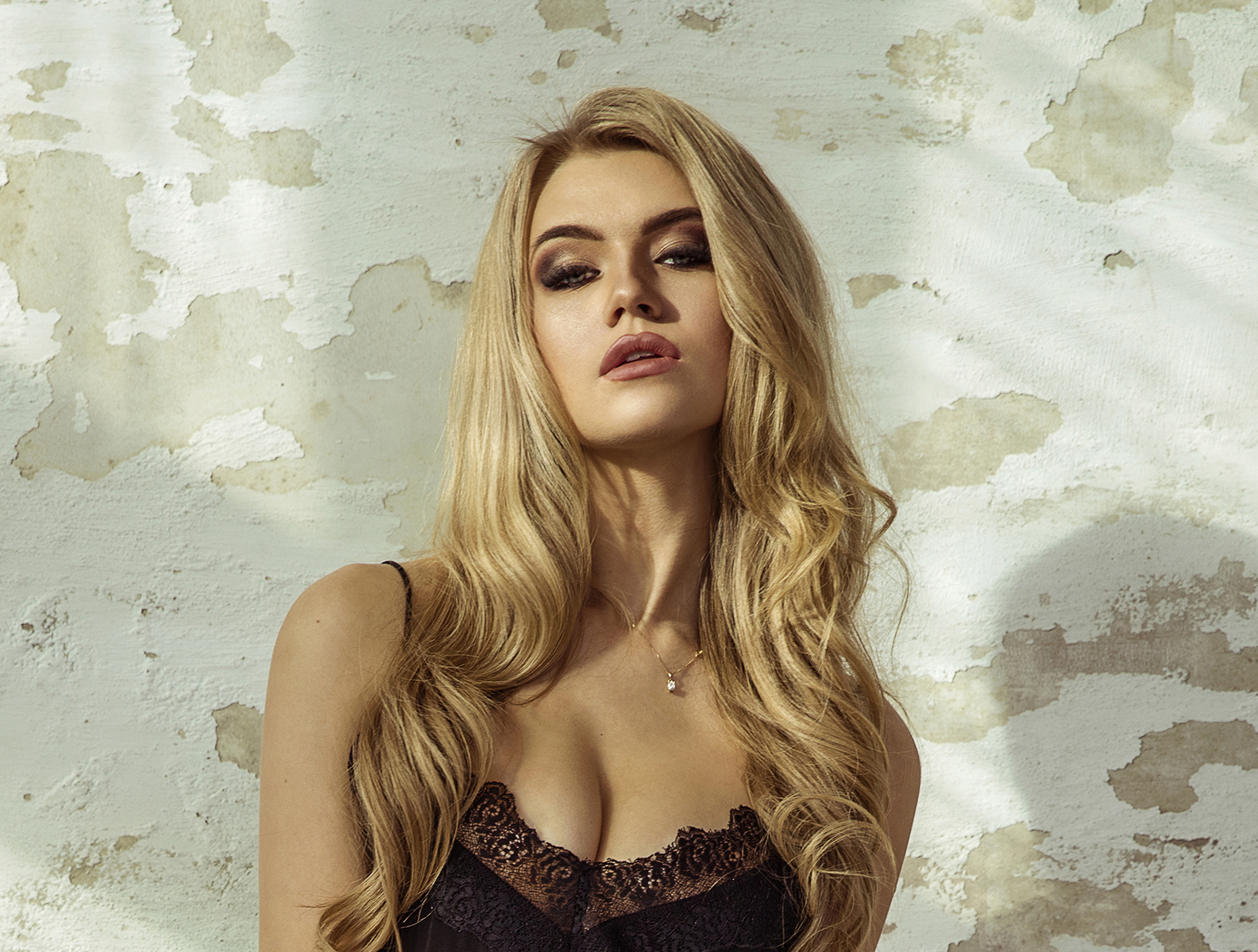 Schedule a Consultation with Us!
To find out more about Acqua Blu Medical Spa's ThermiSmooth treatment in Pittsburgh, contact us to schedule your consultation. We will walk you through all of the information you need in order to make an informed decision about treatment.
Our physician assistants are all licensed and trained by Dr. Heil, and our clinic is comfortable and sophisticated, with a friendly staff of experts who are always ready and happy to help.