What are Restylane Refyne & Defyne Facial Fillers?
Fully approved by the FDA, Restylane Refyne & Defyne are some of the most effective non-surgical anti-aging facial fillers on the market, along with other reputable hyaluronic acid fillers like Juvéderm, Belotero, and other Restylane predecessors.
Restylane Refyne is approved for treating moderate to severe facial wrinkles and folds, in tandem with Restylane Defyne for moderate to severe deep wrinkles and folds. These facial fillers were formulated to smooth out most facial lines of the face and are a truly innovative feat that integrates the filler within the tissue.
Do Restylane Refyne & Defyne Injections Hurt?
Fortunately, these facial fillers contain a dose of Lidocaine that will numb the areas once injected. There may be a little discomfort, but it should be pretty minimal. Our team will do our best to help with any discomfort.
What is the recovery like after receiving these injections?
There is no required downtime for Restylane Refyne and Defyne face fillers. Most patients return to work or to their normal daily routine after the treatment. Some patient may experience some bruising and swelling for a short time, but this is normal.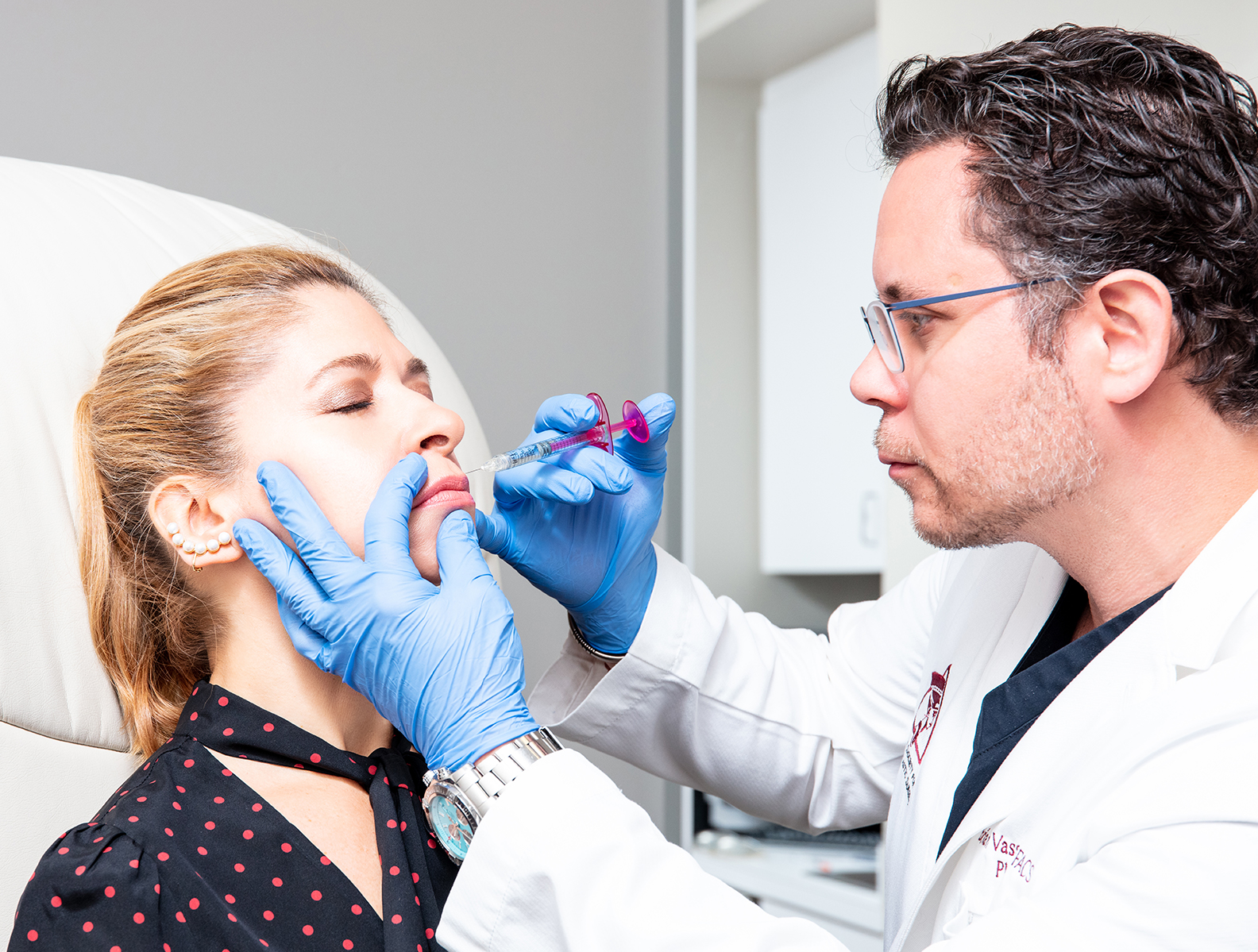 How Much Does Treatment With Restylane Cost?
The pricing for Restylane injections will vary patient to patient. It will all depend on the extent of aging you are experiencing and how much of the product you'll need to reverse those signs. During your initial consultation, we'll give you a better idea of the total cost for the best results.
At what age should I Consider These Injections?
There is no "ideal age" for Restylane Refyne and Defyne injections. Younger patients with less advanced aging may turn to Restylane as a preventative means to address mild to moderate facial wrinkling and help delay the need for more invasive procedures such as a facelift or brow lift.
Why Choose Acqua Blu Medical Spa?
Acqua Blu Medical Spa is among the top one percent of medical spas in the country with Allergan, the company that makes Botox! We pride ourselves on providing some of the best dermal filler injections Pittsburgh has to offer, including these two new Restylane Refyne & Defyne. All of our physician assistants are all licensed and trained by Dr. Heil himself to help deliver the best results. Contact us today for a complementary consultation.
---