What is BOTOX?
Botox® is the most popular and effective cosmetic injectable of all time. With dozens of proven uses including age-defying fine line and wrinkle reduction, migraine headache treatments, excessive sweat reduction, lip flips and so many more, Botox is also the most versatile injectable on the market.
Botox in Pittsburgh is extremely powerful when properly used, but it requires extensive experience and expertise to produce its best results. That is why our injectors are experts in facial anatomy and have years of experience as Botox injectors. Because they understand what parts of what muscles are to be treated with how much product exactly, your results will never look unnatural, overcorrected, or frozen, but smooth, refreshing, and youthful.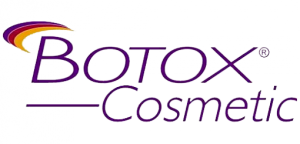 Botox as a Preventative,

Not Just an Improvement

We have seen a substantial increase in the popularity of Botox as a preventative treatment rather than just a solution after wrinkles have become deeply set. Botox can be a very effective and safe anti-wrinkle treatment when wrinkles are just beginning to appear permanent. It's appropriate for both women and men who want to look their absolute best.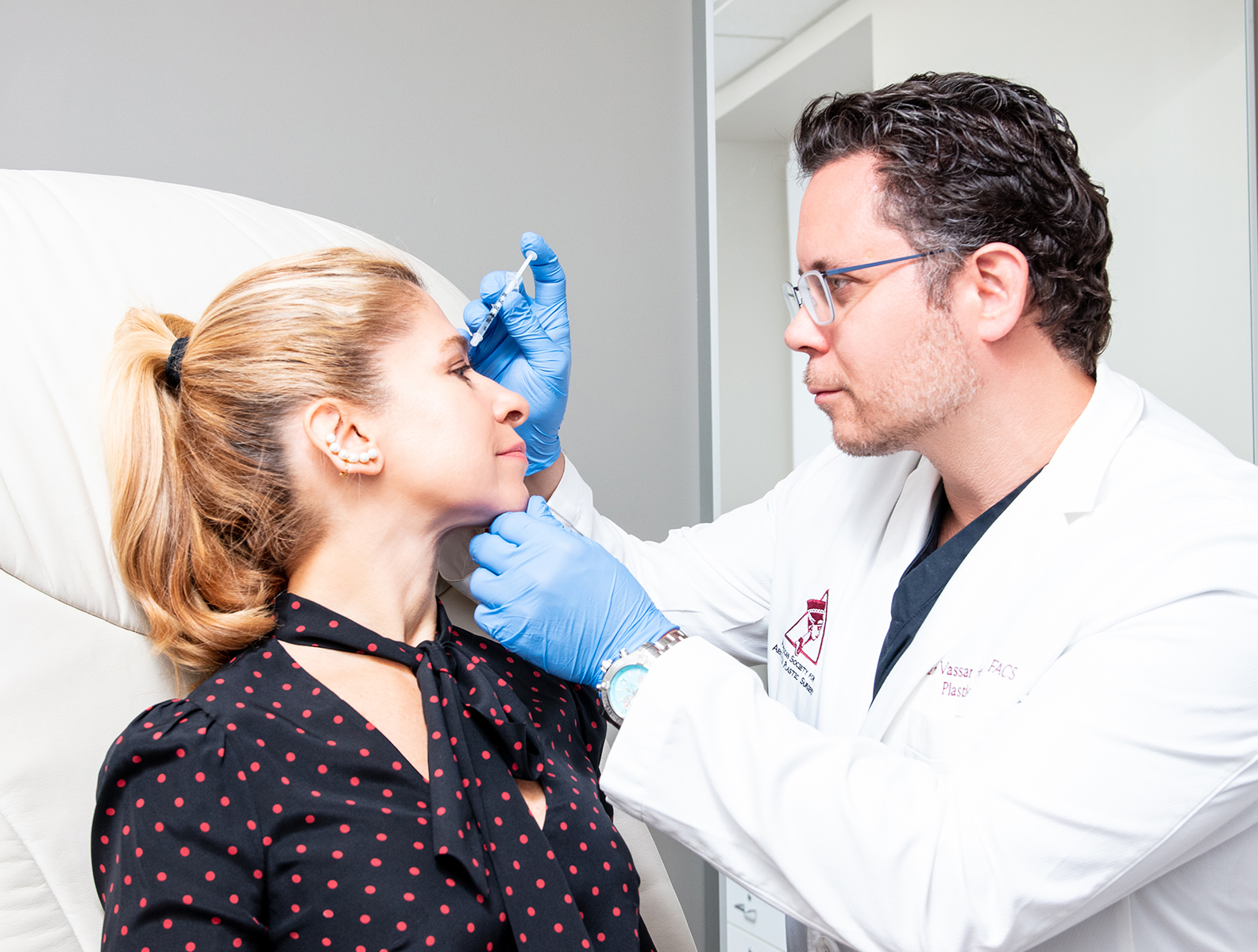 Before and After
What Makes Botox Ideal

for Preventative Wrinkle Treatment?

There are actually three different types of wrinkles: dynamic wrinkles, static wrinkles, and wrinkle folds.

Dynamic wrinkles are caused by routine facial movements such as smiling, frowning, and squinting. The most common dynamic wrinkles are forehead wrinkles and crow's feet, or the wrinkling at the corners of the eyes.

Static wrinkles, on the other hand, can by caused by prolonged dynamic wrinkling, or by other factors like sun exposure, genetics, and smoking.

Wrinkle folds typically occur as a result of sagging within certain facial structures, creating deep grooves.

Because our Pittsburgh Botox injections are most efficient at treating dynamic wrinkles, it can be a great cosmetic procedure to consider early on—before the aging process continues and static wrinkles become permanent. Many people find that setting up routine treatment sessions every few months is manageable and much more effective than trying to combat wrinkles once they've become too bothersome to ignore.
Commonly Treated Areas
With all the dermal fillers and other treatments available, many patients wonder what's better—Botox or something else. Our Botox in Pittsburgh has proven to be the best option for the following problem areas:
Frown lines between the eyebrows, or 11's
Crow's feet
Forehead wrinkles
Frown lines
Marionette lines
How much does BOTOX cost?
Pricing for BOTOX varies, based on the number of injections performed. After you undergo a private consultation with Dr. Heil and his team in Pittsburgh, we can offer you an exact quote for services.
BOTOX and Dysport treatment $300-$800
Why choose Acqua Blu?
Founded by Dr. Brian V. Heil, who is renowned for being one of the best board-certified plastic surgeons in America, Acqua Blu is a serene and sophisticated establishment that offers only best-in-class cosmetic care from an expert, friendly, and caring staff.
Our staff are licensed physician's assistants and expert injectors trained personally by Dr. Heil, who continues to serve as Acqua Blu's Medical Director and ultimately ensures your results will be medically perfect and cosmetically stunning.
Our resident Botox virtuosa is a master of the art and has been injecting for decades, and all of our providing staff have years of formal healthcare training, complete annual continuing medical education, and pass national recertification routinely.

What Causes Crow's Feet,

Lines, and Wrinkles?

Wrinkles and lines of the face result from a combination of many things. Contributing factors include age, sun exposure, pollution and other damage caused by free radicals, and reduction of collagen. When you frown or concentrate, the muscles between your brows contract, causing your skin to furrow and fold. And when you squint, the muscles around your eyes contract, causing crow's feet. All of this adds to the breakdown of tissue in the skin. Botox goes beneath the skin's surface to target the underlying muscle activity that causes these frown lines and crow's feet.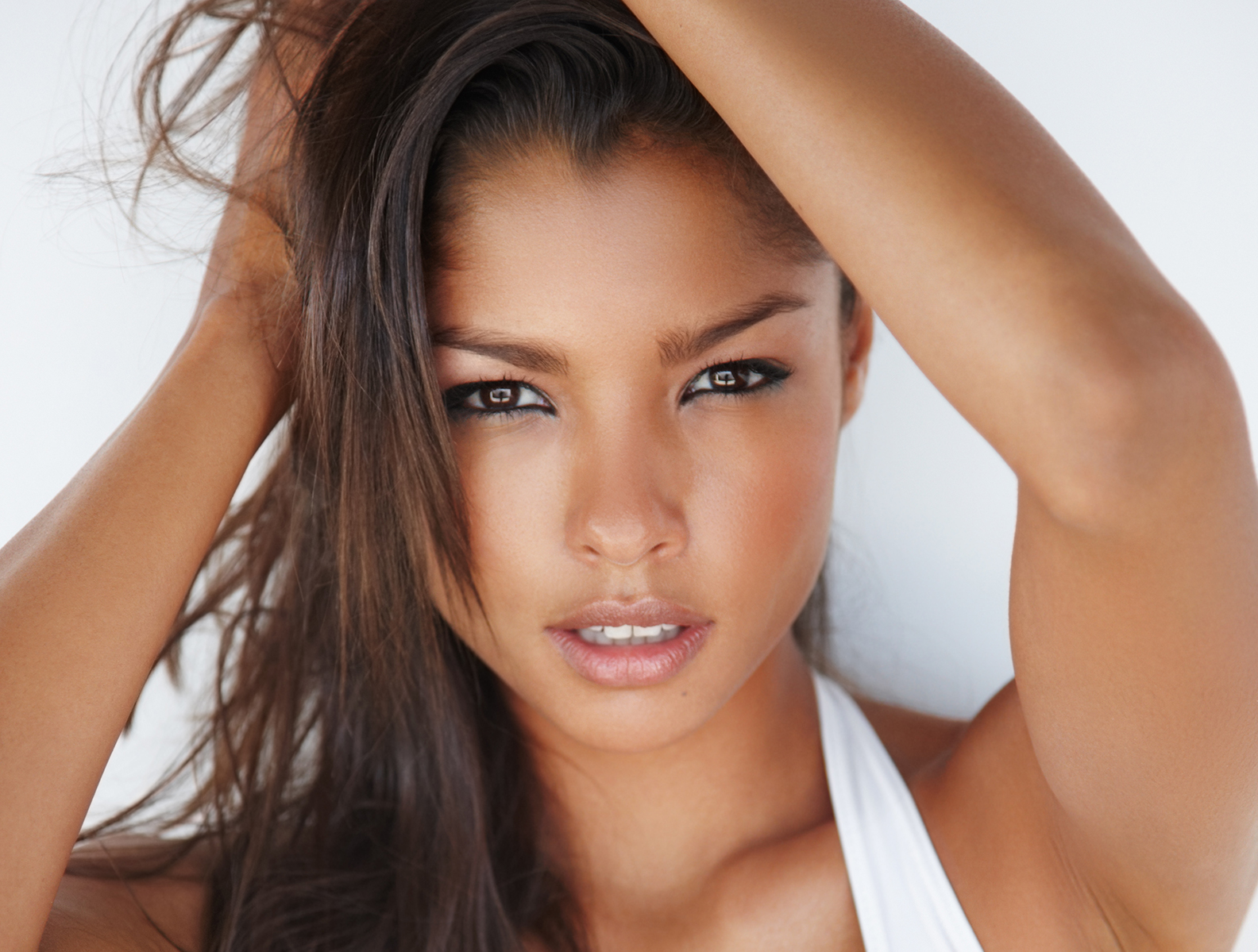 How Botox Works
Botox is administered through a needle. It is injected directly into the muscles to temporarily reduce muscle activity and smooth out the lines, wrinkles, and folds. Botox works by blocking the signal from the nerves to the muscles. The muscle that receives the Botox loses the ability to contract, making the wrinkles relax and soften.
Botox Treatments

and Results

Well known as a "lunchtime treatment," your Pittsburgh Botox treatment only takes about 10-20 minutes, and requires no anesthesia. You will start to see results from your treatment within three to 10 days, wherein the muscle's ability to contract will gradually reduce in the targeted area. It will also simultaneously smooth and rejuvenate the appearance of your skin. Results last about three to five months and require continued treatments to increase the permanency of the Botox.
Side Effects & Risks of Botox
Botox is the most popular cosmetic treatment in the world, with six million treatments done yearly. Severe side effects from Botox, when administered by a trained and qualified aesthetician, are rare indeed. Nevertheless, as with all such injectables, the potential for risk does exist. Botox has no known long-term side effects. Temporary Botox risk includes:
Slight pain, swelling or bruising at injection sites
Allergic reactions
Headache or temporary nausea
Flu-like symptoms
Dryness in the eyes, or excessive tearing
Vision or breathing problems
Numbness or tingling
Weakness in muscles
Again, these risks are rare but present, and the best way to avoid them is by only getting Botox from a qualified aesthetician or cosmetic surgeon.
Botox Recovery
Recovery from Botox is relatively straightforward. And it can streamlined and made more comfortable by following a few simple precautions:
Avoid intense or strenuous physical activities for 24 to 48 hours
Don't massage the treated area, and try not to touch it all
Sleep with an extra pillow the night of your treatment, to keep your head raised
Avoid bending over for 4 to 6 hours after treatment
Avoid excessive time spent in direct sunlight on the day of treatment
Patients will be provided a list of aftercare instructions and will be able to get answered any and all questions they may have
Are You a Good Candidate for Botox in Pittsburgh?
If you're starting to notice fine lines developing on your face, you may be a good candidate for Botox—even if you're relatively young. Depending on a variety of factors, including your skin's elasticity, your history of sun exposure, and whether or not you smoke, the rate at which you develop wrinkles can vary. In general, though, the first places you'll likely notice wrinkles are on your forehead, around your mouth, and at the corners of your eyes. If these lines don't diminish even when your facial muscles are relaxed, you may be a good candidate for preventative wrinkle treatment. At Acqua Blu Medical Spa, we offer a variety of personalized treatment plans to best suit your individual needs.
Schedule a Consultation with Us!
Come see why Acqua Blu Medical Spa is among the top one percent of medical spas in the country with Allergan, the company that makes Botox! We pride ourselves on providing some of the best Botox Pittsburgh has to offer. Please contact us for a complementary consultation. Our physician assistants are all licensed and trained by Dr. Heil, and our clinic is comfortable and sophisticated, with a friendly staff of experts who are always ready and happy to help.