What is CoolSculpting?
The CoolSculpting fat freezing procedure eliminates stubborn fat safely and effectively, in a comfortable session that requires virtually no downtime afterwards.
CoolSculpting is a non-surgical, non-invasive fat reduction and body contouring treatment that is the only FDA-approved procedure to use controlled cooling to safely target and eliminate diet and exercise-resistant fat. Developed by Harvard scientists, it has proven to achieve significant results and is very high in patient satisfaction. The results from our CoolSculpting are proven, noticeable, and lasting, allowing you to finally look and feel great—from every angle!
Benefits of CoolSculpting
CoolSculpting uses exceptional technology to freeze unwanted fat cells, consult with your practitioner if you are an ideal candidate. Some benefits of CoolSculpting include:
Non-invasive
No downtime
Results as soon as 3 weeks
Virtually painless
Long-lasting results
How Does

CoolSculpting Work?

CoolSculpting uses a revolutionary process known as cryolipolysis, which literally freezes fat away. Panel applicators distribute the coolness directly to the unwanted areas of fat, suctioning and vacuuming the area, which freeze the fat cells and eventually kill them completely. Over the next few weeks, the body will naturally eliminate the fat cells, and the remaining cells will condense, leaving behind a more well-sculpted and attractive body contour.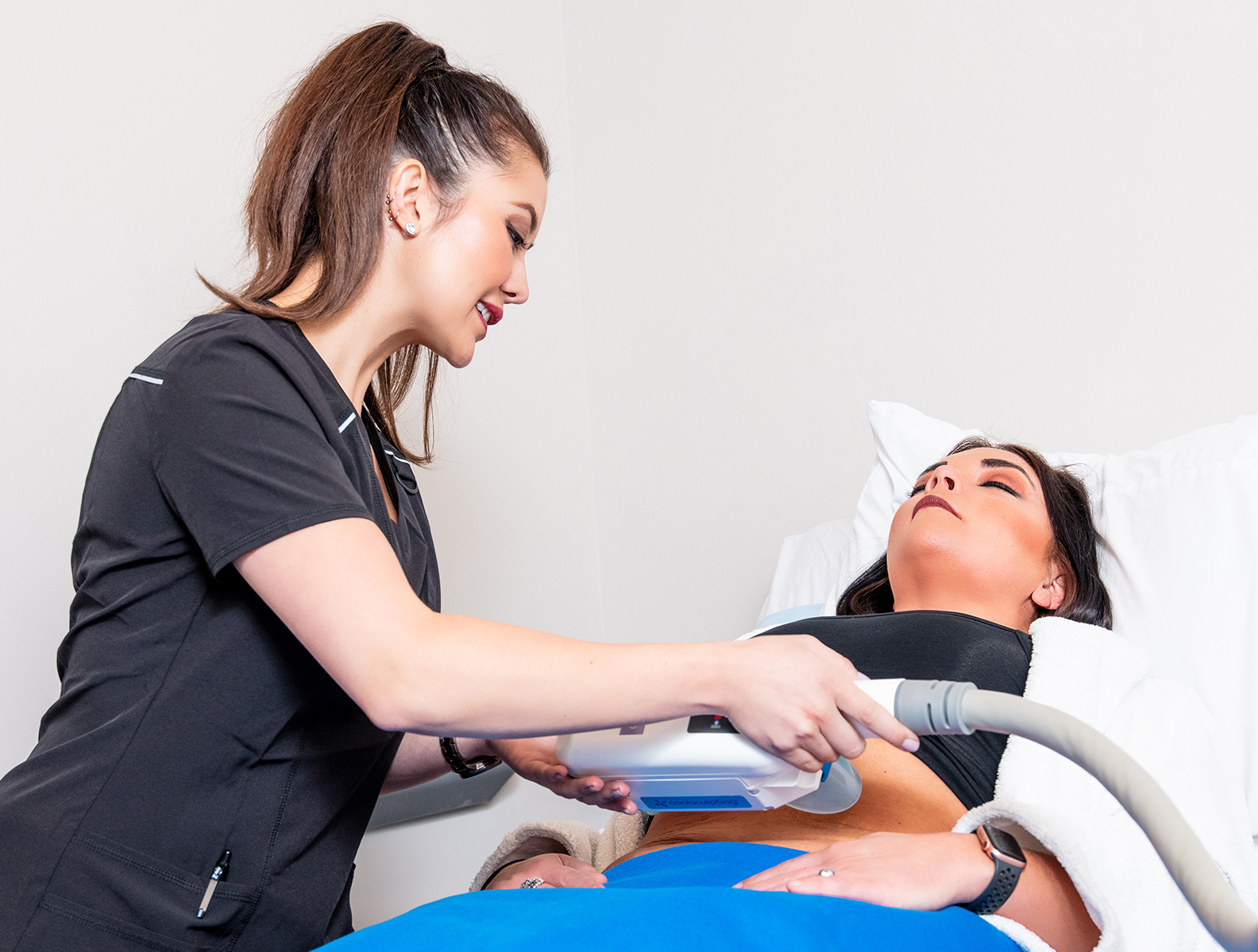 What is the cost for CoolSculpting?
CoolSculpting costs will depend on the regions treated as well as the total surface area covered, so pricing is different for each person. Rest assured that we will provide you with a personalized quote for services at the time of your Pittsburgh consultation.
A Fast and Easy Procedure
Patients find the CoolSculpting procedure to be fairly comfortable. No anesthesia is required. While sitting in a reclining chair, you will have a gel pad applied to the skin of your unwanted fat. Next, a panel applicator will deliver vacuum pressure and cooling to the treatment area. The surrounding tissues and muscles will not be affected at all. During the CoolSculpting session, which typically lasts about an hour, many patients read or use their phone or laptop while their fat cells are being vacuumed.
The process can feel like firm tugging or pinching, but most patients find the discomfort to be quite minimal—although you will feel the extreme cold, which often results in some tingling and numbness.
Unlike surgical procedures, CoolSculpting requires little to no downtime, and provides results that continue to improve week after week.
CoolSculpting Recovery
One of the most popular reasons patients choose CoolSculpting in Pittsburgh is the small amount of downtime required. There is practically no recovery time needed, although you may experience temporary side effects such as swelling, bruising, and sensitivity. These should go away within a few days following treatment.
Will I Need

Multiple Treatments?

This will depend on the personal preference of each individual patient. Each CoolSculpting treatment can reduce the fat layer by 25%, which is satisfactory for some patients. But sometimes patients want to get rid of additional fat in the same area. After the first CoolSculpting session, patients who want to get rid of more fat in the same area can return after about two months and together we will determine if another 25% fat removal should be performed.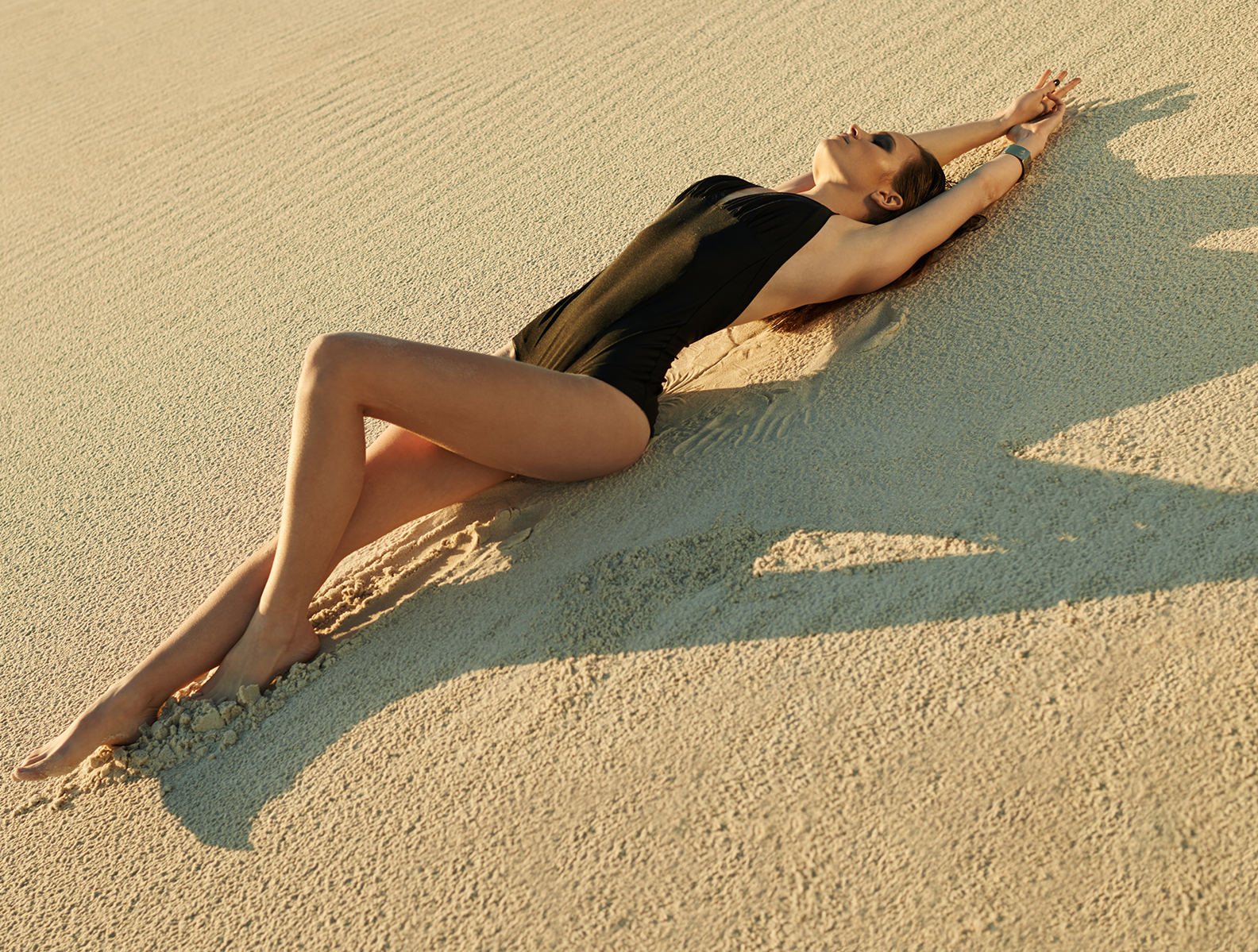 Am I a Candidate for CoolSculpting?
At Acqua Blu Medical Spa, we happily treat both men and women with effective CoolSculpting in Pittsburgh.
In fact, in 2015, Bloomberg named CoolSculpting as one of their "Eight Best Cosmetic Procedures for Men That You Can Get During Lunch." Many men choose CoolSculpting to sculpt their V-shaped abdominal muscles, to accentuate their pectorals, to build and accentuate wide, broad shoulders, contour a slim waist, and sculpt their chest and abs.
Ideal candidates should be healthy and near to their goal weight. The best results from CoolSculpting are achieved when the patient has specific areas of the body that they would like to refine or reshape—areas that simply aren't improving with diet and exercise. CoolSculpting isn't for patients who are obese.
Schedule a
Consultation with Us!
If you're interesting in body contouring in Pittsburgh, contact us at Acqua Blu Medical Spa for a CoolSculpting treatment consultation. As a medical spa owned by a plastic surgeon, we hold the aesthetic standard high, and our priority is to provide our patients with the outcome they've been looking for.
Our physician assistants are all licensed and trained by Dr. Heil, and our clinic is comfortable and sophisticated, with a friendly staff of experts who are always ready and happy to help.