At Acqua Blu Medical Spa, our facial treatments are second to none. We offer a broad variety of facial treatments for patients looking to bring a healthy glow to their skin. Our certified aesthetician and laser specialists have spent many years in the cosmetic field, giving them the know-how and experience to ensure you receive the correct treatment and that it is delivered masterfully. Our goal is to provide you with a treatment that is comfortable, relaxing and results-oriented.
DiamondTone and PowerPeel Microdermabrasion
As a general rejuvenation treatment for the face, microdermabrasion effectively reduces surface blemishes while also stimulating collagen growth in the skin. This creates a smoother, younger appearance in the face while also promoting healthy skin. At Acqua Blu Medical Spa, our licensed aestheticians have delivered countless microdermabrasion sessions, giving them the experience necessary to deliver an exceptional results-oriented microdermabrasion treatment.
What is microdermabrasion
Microdermabrasion is great as a standalone procedure, and it may also be done as a comprehensive rejuvenation program. By unclogging the pores and removing surface layers of skin, it gives your skin the opportunity to restore its vitality. At Acqua Blu Medical Spa, we use microdermabrasion to:
Reduce the appearance of age spots and blackheads
Improve skin discoloration
Exfoliate the skin, resulting in a refreshed glow
Reduce surface scars, including acne scars
Give the skin a smoother surface
Reduce enlarged pores
Reduce fine lines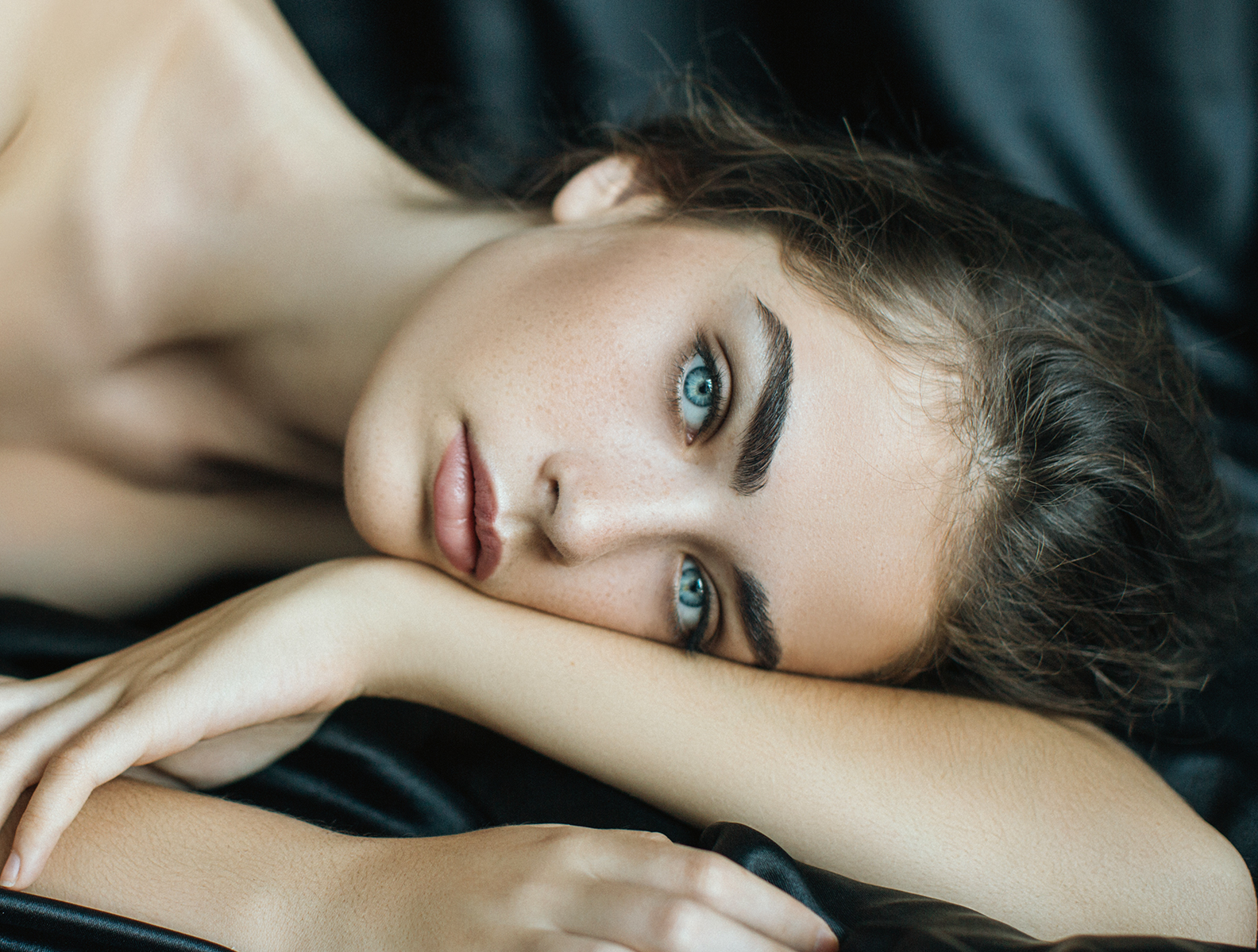 Mesoestetic Chemical Peels
Time affects us all and as a result small imperfections start to appear such as acne, shine, dilated pores, wrinkles, dull skin and even dark spots. If you add the effects of adolescence, pregnancy or menopause, you can see that your skin tends to lose its ability to renew cells. A chemical peel accelerates the natural flaking of the skin, eliminating dead skin cells and impurities, providing the tissue with oxygen and reactivating mechanisms of cell regeneration and renewal. After a peel, the epidermis thickens leaving the skin with a youthful glow, enhancing elasticity and luminosity. Acqua Blu Medical Spa's experienced medical aestheticians will recommend the best peel that is suited to your skincare needs.
Acqua Blu Medical Spa performs the complete line of safe and efficient Mesoestetic Chemical Peels. This wide range of exclusive products is formulated with a precise combination of exfoliative agents to prevent and correct the most specific aesthetic disorders such as acne, aging and hyperpigmentation. The effects of the peel are noticeable from the very first application: it purifies and oxygenates the skin, reduces pore size and smoothes the skin's surface, combats the effects of aging by diminishing wrinkles, lightens and softens dark spots, and reduces the appearance of acne and scars. These chemical peels can be applied to any part of the body but it is critical to remember that you must wear a broadband sunblock of SPF 30 or greater to protect your skin from the sun's rays.
Another popular chemical peel treatment available at Acqua Blu is the Mesoestetic Cosmelan Peel. Cosmelan is a power-level treatment program for the reduction and control of brown spots, skin discoloration, and hormonal hyperpigmenation. Cosmelan has been used for many years both at Acqua Blu Medical Spa and abroad and achieves some of the highest levels of pigment reduction available in a topical formulation.
Cosmelan is a highly successful treatment for skins of all types and ages. Skin discoloration bothers a huge percentage of the population in the Pittsburgh area. Llifting pigmentation and keeping pigment formation under control is the dual goal of Cosmelan – and it really works.
Before & After (photo taken 5 days post treatment with one treatment mask)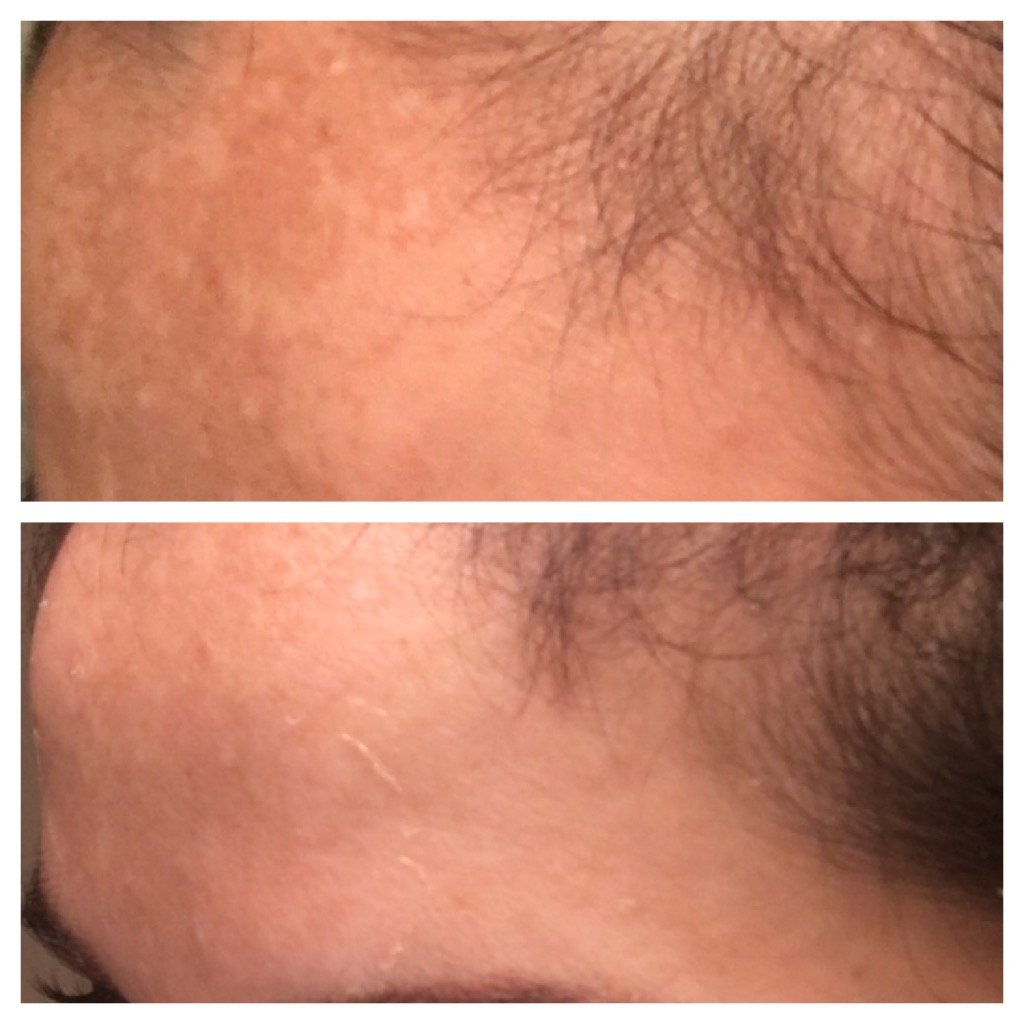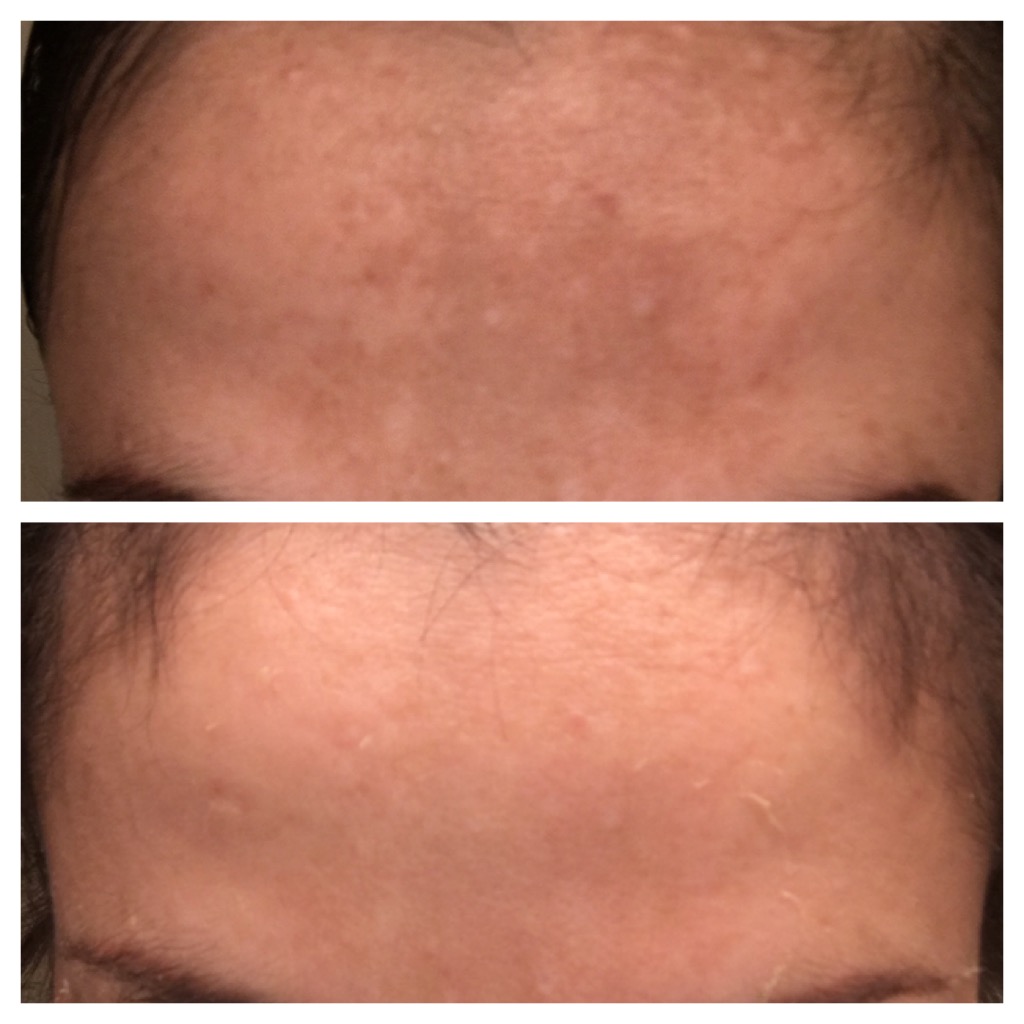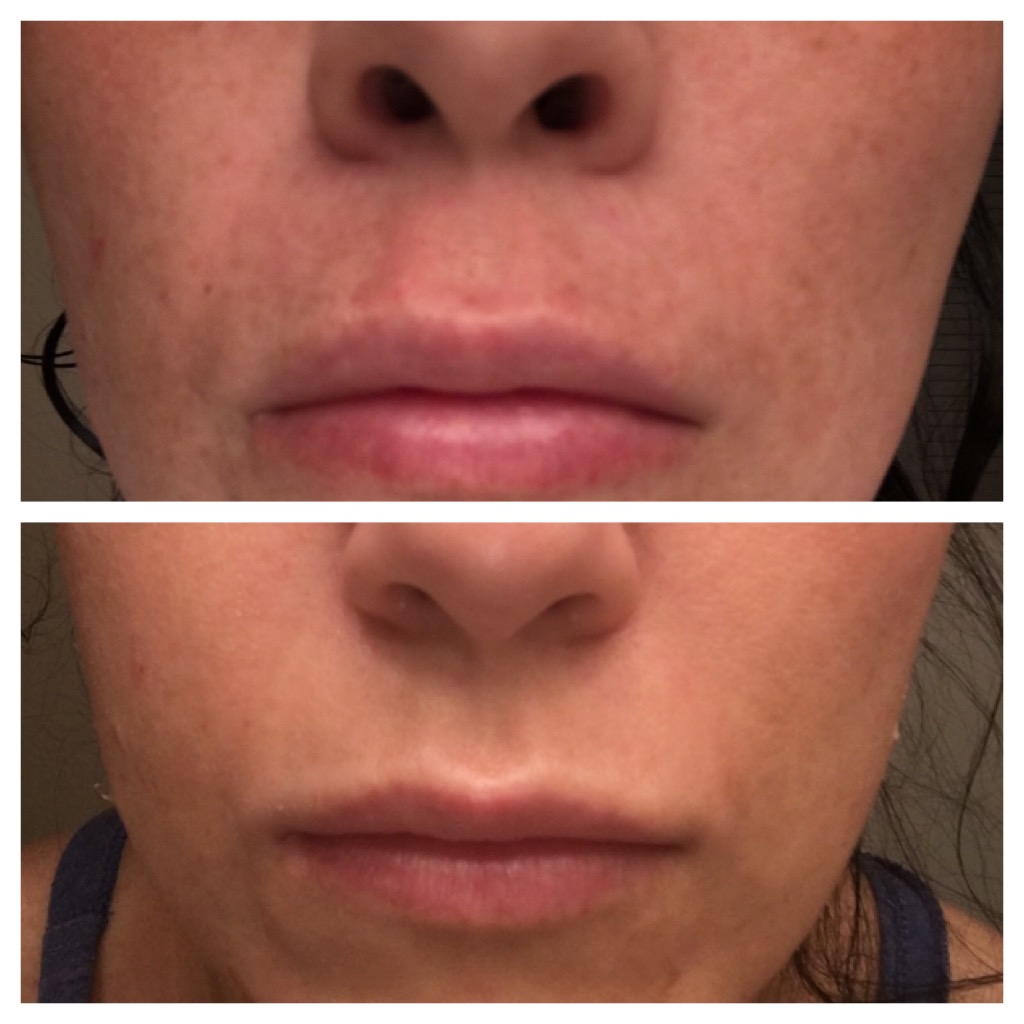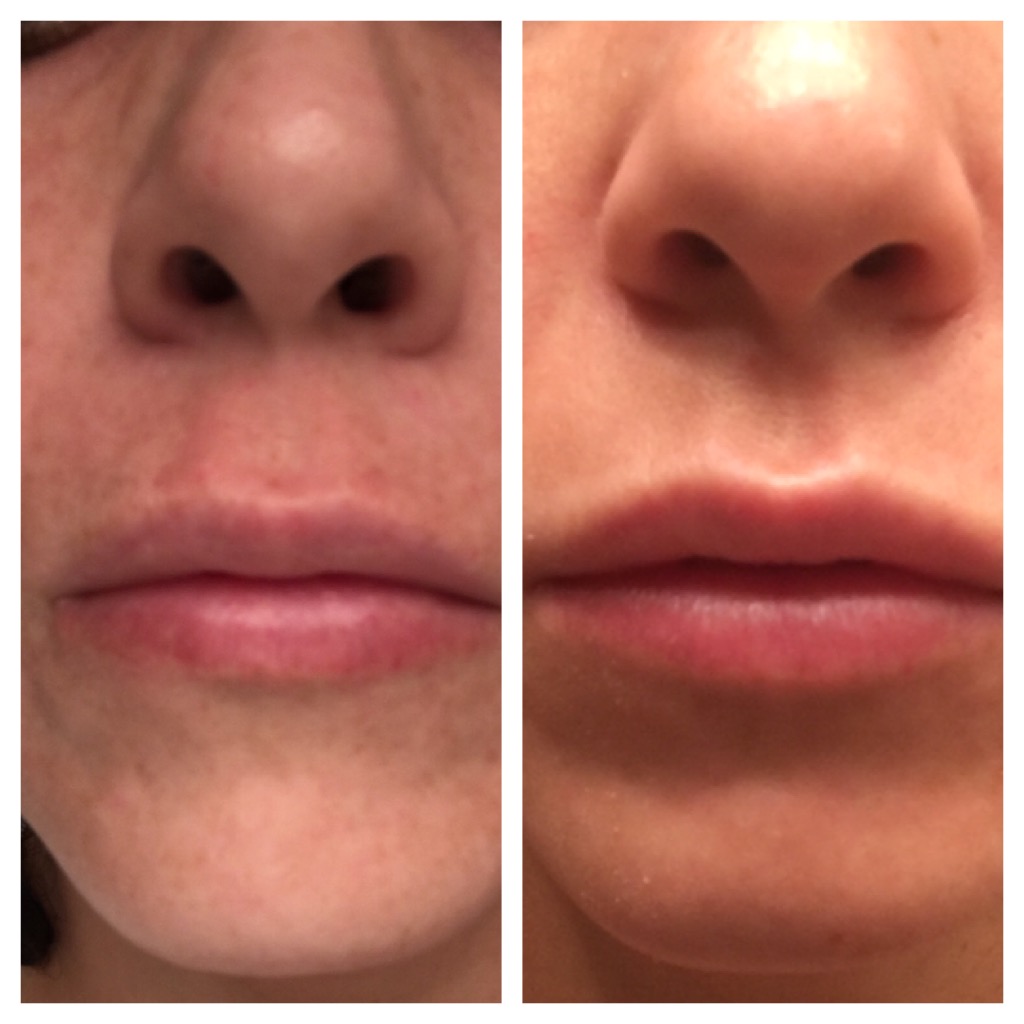 Dermaplaning
Acqua Blu Medical Spa with offices in Pittsburgh and Wexford provides top rated Dermaplaning Treatments throughout the Pittsburgh area.
What is Dermaplaning?
Dermaplaning is a precise, elegant and highly effective superficial exfoliation. "Planing" as it is commonly referred to, relies on the simplest of tools but the most artful of skill to deeply scrape and exfoliate away the top layers of inert skin. This low tech treatment yields the highest dividends in skin toning, clarifying and re-texturizing and is ideally suited for all ages and skin types. Dermaplaning also removes hair from the treated areas leaving behind a smooth, beautiful face free from embarrassing and unwanted hair. Dermaplaning does not remove the root of facial hair, but instead removes the hair that sits above the epidermis. Dermaplaning is designed to work effectively with the vellous hairs found on your face and prevents hair from appearing thicker or darker as it grows back in.
How does Dermaplaning work?
Dermaplaning can remove up to 2 to 3 weeks worth of rough, dead skin and build up can be performed every 3 to 4 weeks. Dermaplaning uses a specifically-developed blade that can safely remove layers of dead skin. The blade is held at a 45 degree angle to the skin while your medical aesthetician gently moves the blade along the surface of your face and manipulates the skin with their hands. Depending upon the severity and depth at which dead and unwanted skin sits on the face the length of your treatment may range from several minutes to an hour. Deeper lines and more severe build up of dead skin require more layers of skin to be removed.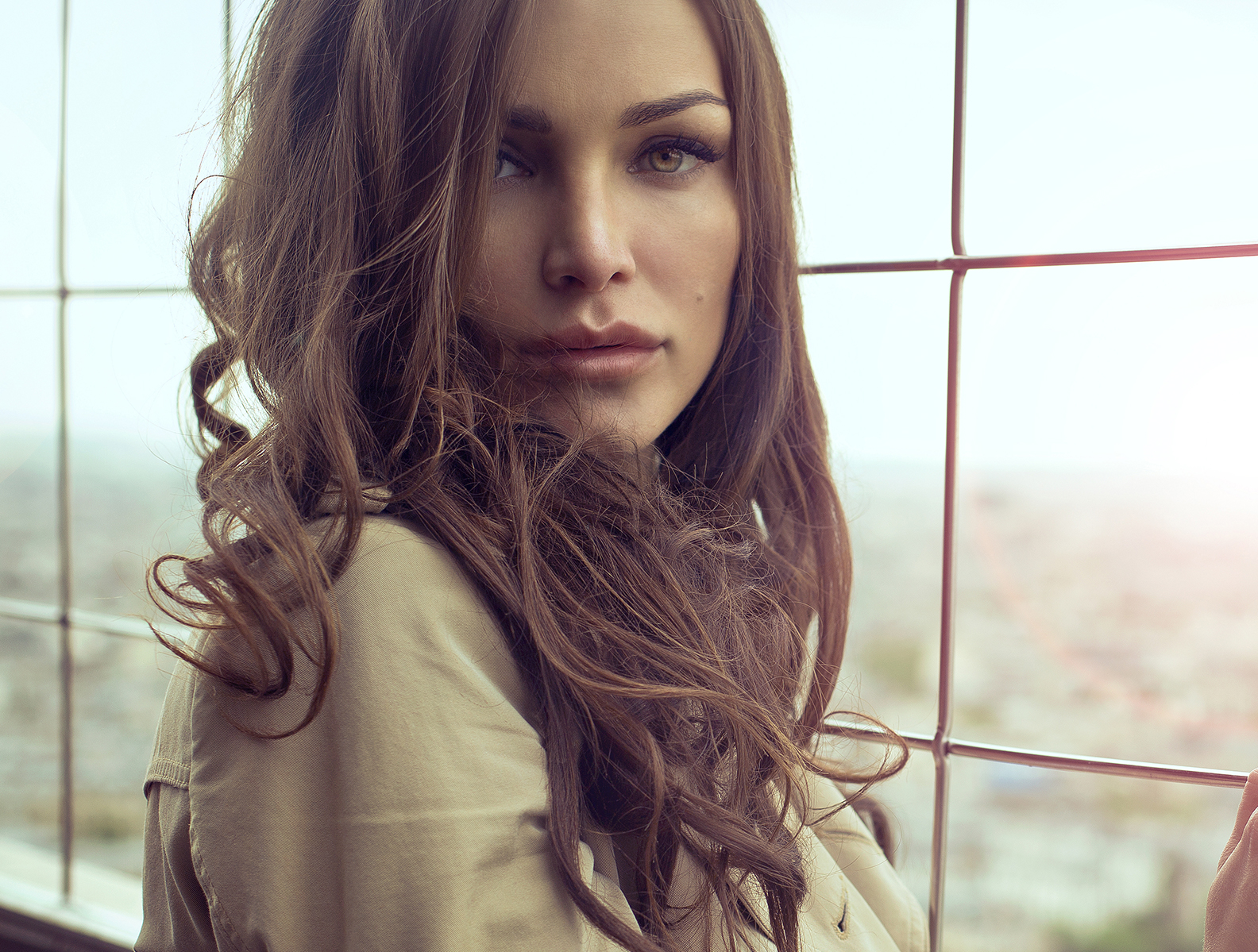 RejuvaPen
RejuvaPen is a micro-needling system that uses a specialized "pen" containing a cartridge with nine small needles. But please do not let this turn you off! These are extremely tiny micro-needles that lead to great results.
The RejuvaPen is an ideal treatment if you are looking for a procedure to treat scarring, especially if you have scarring due to acne. The RujuvaPen needles work to break up the tethering in the scar, which results in less indentation and greater smoothness on the surface. Essentially, RejuvaPen stimulates the body's natural healing powers and gives the scar a second chance to repair itself – without surgery or lasers.
Should I Use RejuvaPen?
RejuvaPen is most commonly used at Acqua Blu Medical Spa to treat acne scarring, but it can be used for many different types of scarring on other parts of the body. For example, stretch marks, which are a type of scar, can be treated with RejuvaPen. Another common skin concern we have been using the RejuvaPen is for melasma, which can't be treated with lasers.
It's important to understand that scarring is permanent and we can't completely erase a scar. However, we can definitely use RejuvaPen to improve their appearance.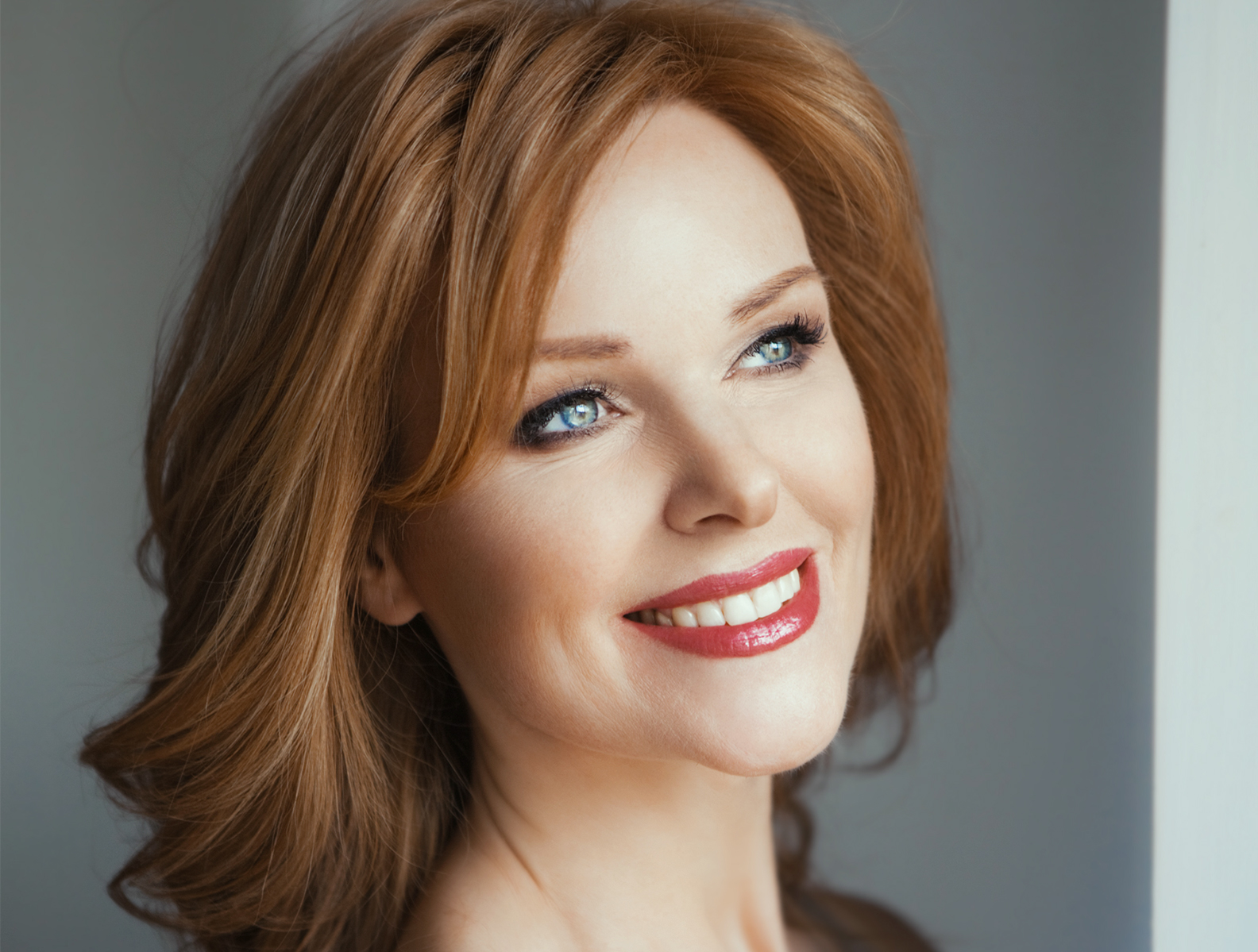 What Should I Expect?
During your appointment with our medical aesthetician may apply a topical numbing cream to help minimize any discomfort. The cream will be applied 20 minutes prior to the appointment. The treatment itself feels a bit like sandpaper going over the skin. Some scarred areas can be more sensitive than other, so parts of the session will be less comfortable than others.
After the treatment, patients generally don't feel any discomfort, although the treated area is likely to be sensitive. We instruct patients to using mild, gentle products and sunscreen after the treatment. Makeup can be applied the next day. Patients should expect to be very red the day of and the day after a RejuvaPen treatment. Your provider will recommend scheduling two days of downtime and staying out of the sun. For example, you can schedule your appointment on Friday and use the weekend as downtime. The redness is typically gone in 48 hours.
How Long Do the
Results Last?
RejuvaPen isn't like other temporary cosmetic procedures that require maintenance. RejuvaPen is about ongoing improvement. We recommend starting with three RejuvaPen sessions. You're likely to see incremental improvement with each session. After completing the series, many patients continue with one or two additional sessions because they're so pleased with the results.
In other words, patients don't come back because of a regression. They come back because they see the improvement and want to continue the progress. Want more information about RejuvaPen and reducing the appearance of scars? Contact us at 724.269.2726 to schedule a consultation.
eMatrix Sublative Rejuvenation
Skin Rejuvenation for ALL Skin Types
The All Skin Color, All Skin Type Non-Laser Skin Rejuvenation System. Get effects similar to laser without the laser side effects on skins prone to discoloration.
Why should physicians be reluctant to use laser on ethnically mixed skin?
Skin with a genetic likelihood of hyperpigmentation is always at risk with laser treatments because lasers, even with all the cooling mechanisms at hand, affect the upper layers of skin. This often means post-treatment hyper pigmentation as the top layers of the skin are also impacted by the laser. And while it is temporary, hyperpigmentation is always an undesirable side effect.
The eMatrix™ Sublative Rejuvenation treatment provides a way to reduce the risk of post treatment hyperpigmentation to a mere fraction of the risks posed by laser because the RF energy is not absorbed by the pigment-producing cells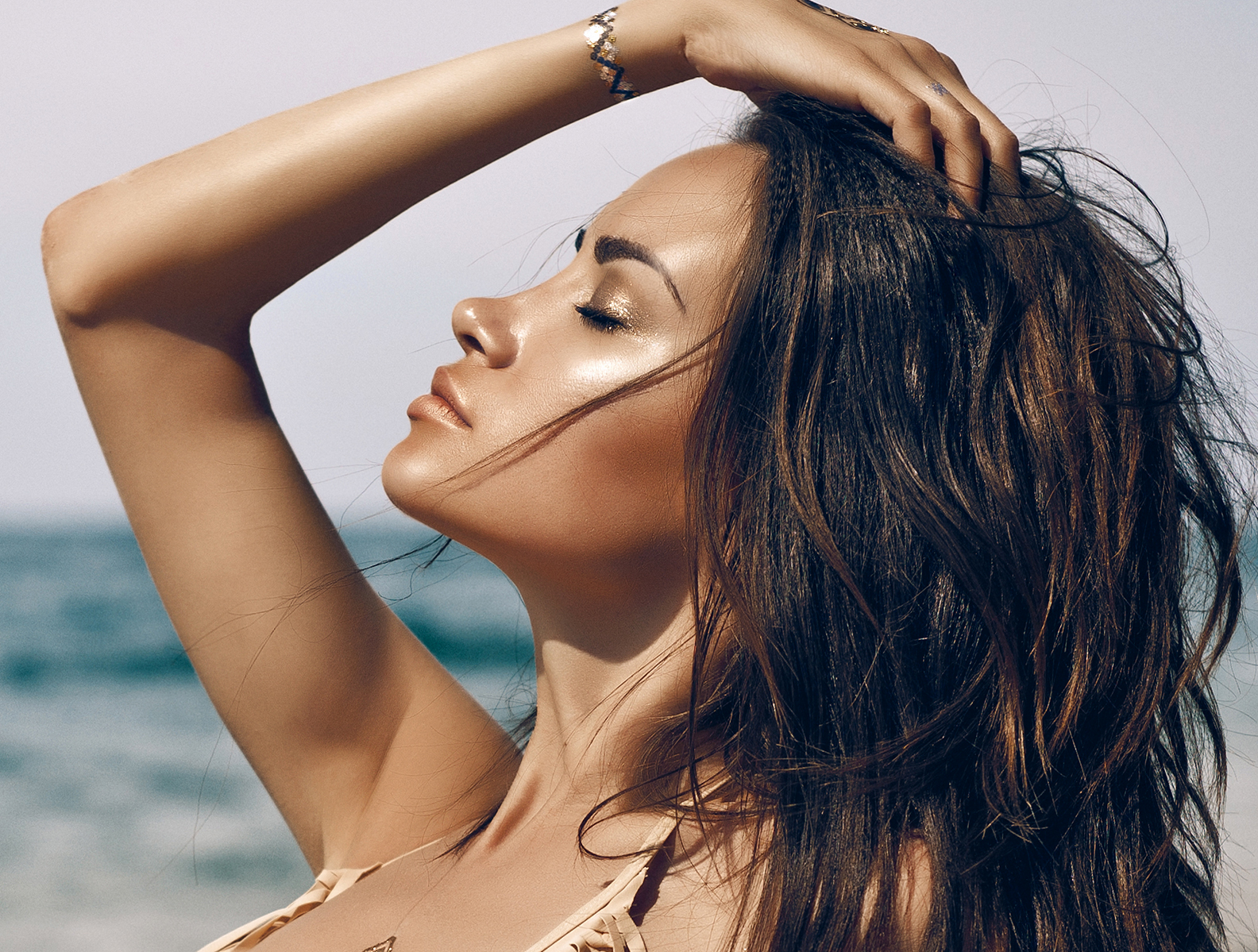 What improvements can be made with a eMatrix™ treatment?
Acne scarring and other scars
Laxity and poor tone
Poor skin texture, tone or enlarged pores
Fine lines and wrinkles
Sun damage
Superficial Skin Lesions
Recovery & Results
After treatment, your skin will likely look pink or red and feel warm like you have a sunburn. The pinkness will last one to two days. Because the treatment is non-ablative, you will be able to wash treated areas and wear make up the very next day.
You will most likely see results after the first treatment and your skin will continue to improve for up to six months post treatment. Because eMatrix renews collagen production, your lifestyle and exposure to the sun will significantly influence how long your results will last. As with all Acqua Blu treatments, your provider will strongly recommend daily use of sunscreen.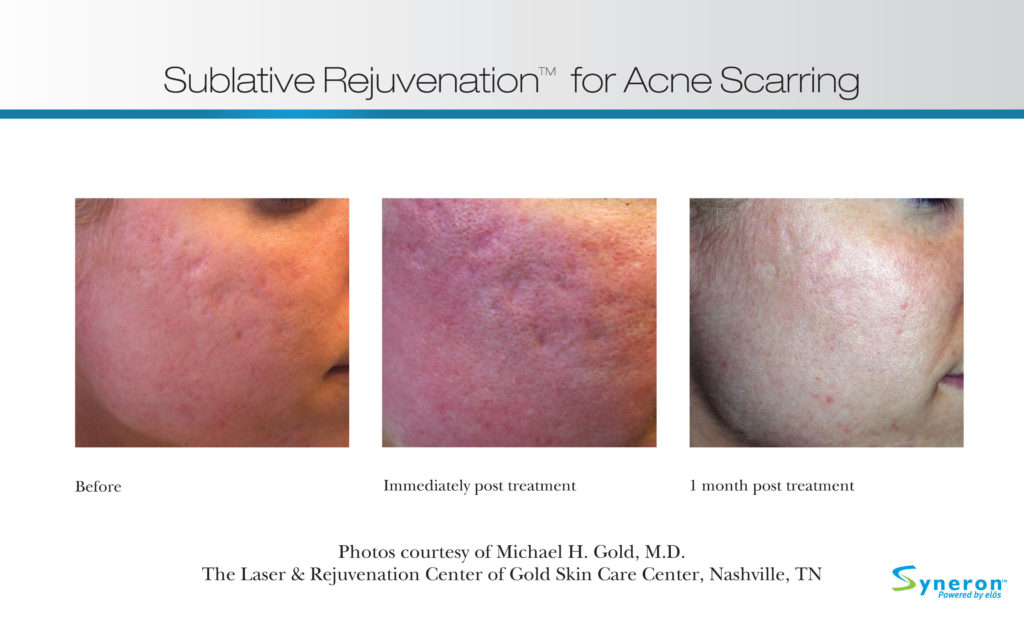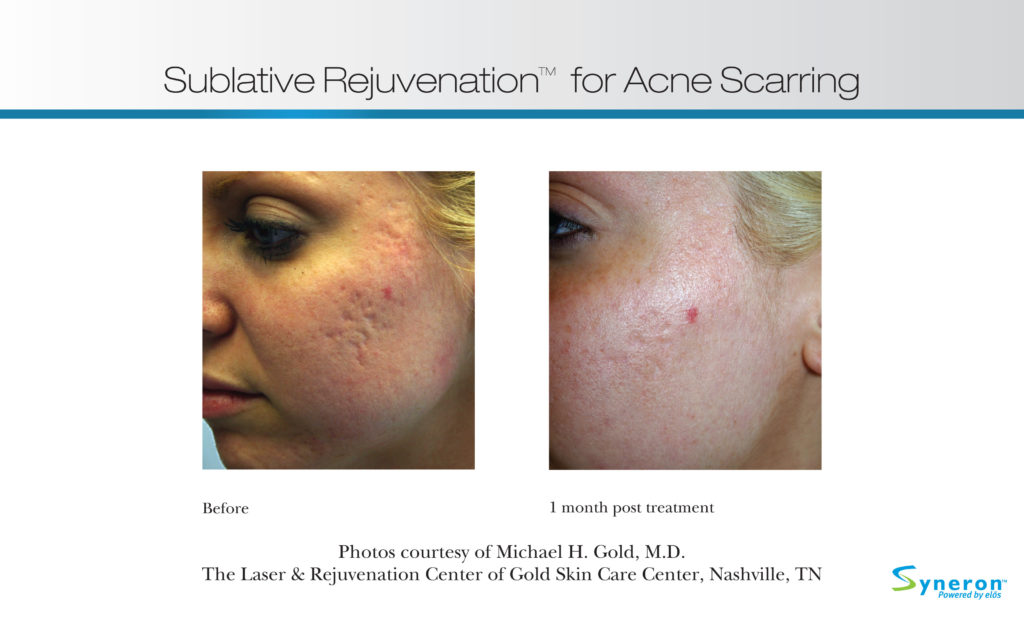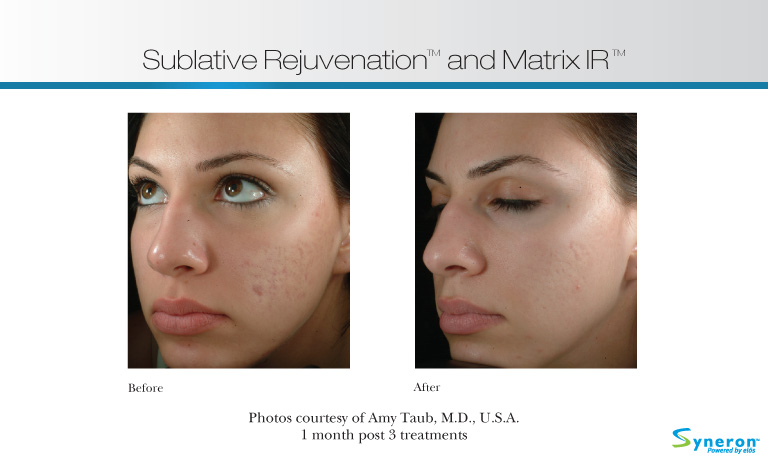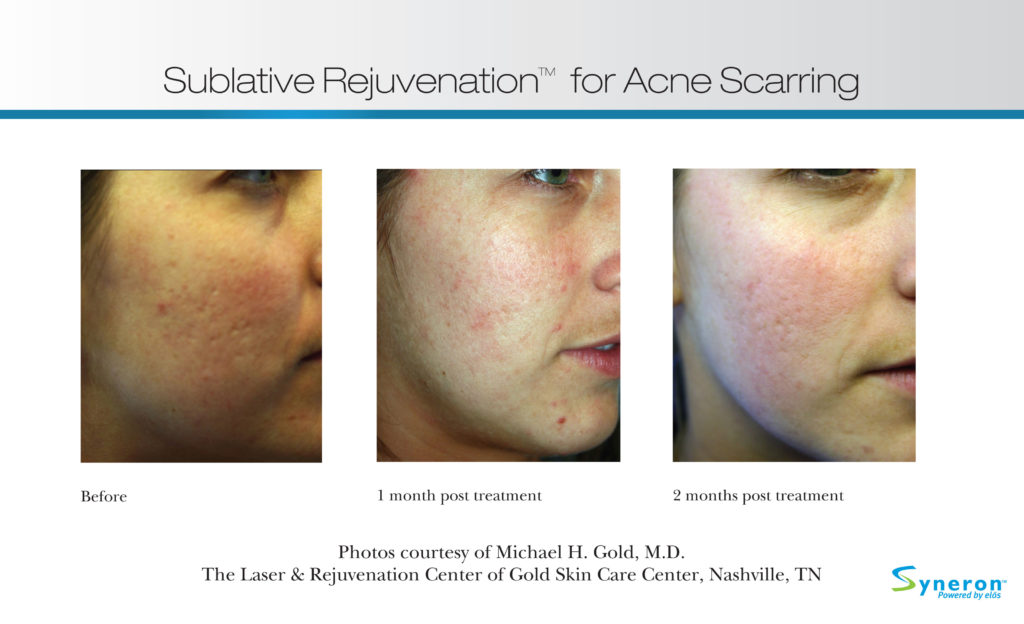 Fractional RF Microneedling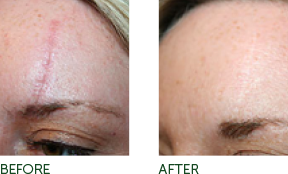 Combined Fractional CO2 Laser plus RF Micro Needling
At Acqua Blu Medical Spa we are always leading the way, introducing new, ground breaking treatments and methods. One worth mentioning is the Fraxis Duo.
Like most things that include the word "duo", the Fraxis Duo is a combination of two different and successful treatments. Fractional CO2 laser and RF Micro Needling. Combined, the two treatments target two completely separate areas. The CO2 Laser targets the superficial stimulation while the Micro Needling targets deeper into the skin, meaning it achieves a great deal more during the one session. A 2-4-1 deal! Who doesn't love that!?
Combination therapy for optimal treatment result: Fractional CO2 and RF Micro Needling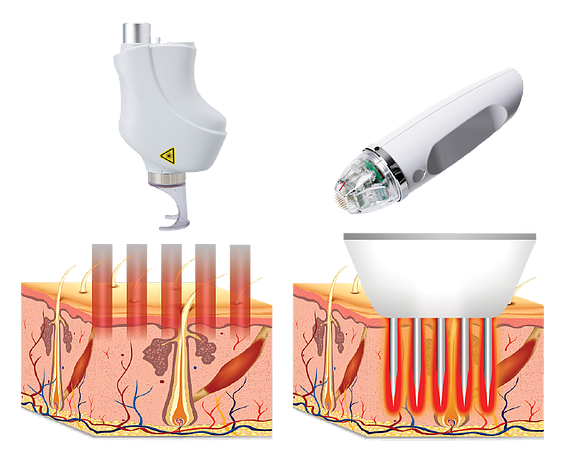 What is a Fractional C02 Laser?
Tone and Texture Improvement
Pore Reduction
Wrinkle Reduction
Skin Restoration
Skin Tightening and Lifting
Scars and Stretch Marks
Skin Lifting
Acne Scar and Stretch Mark Treatment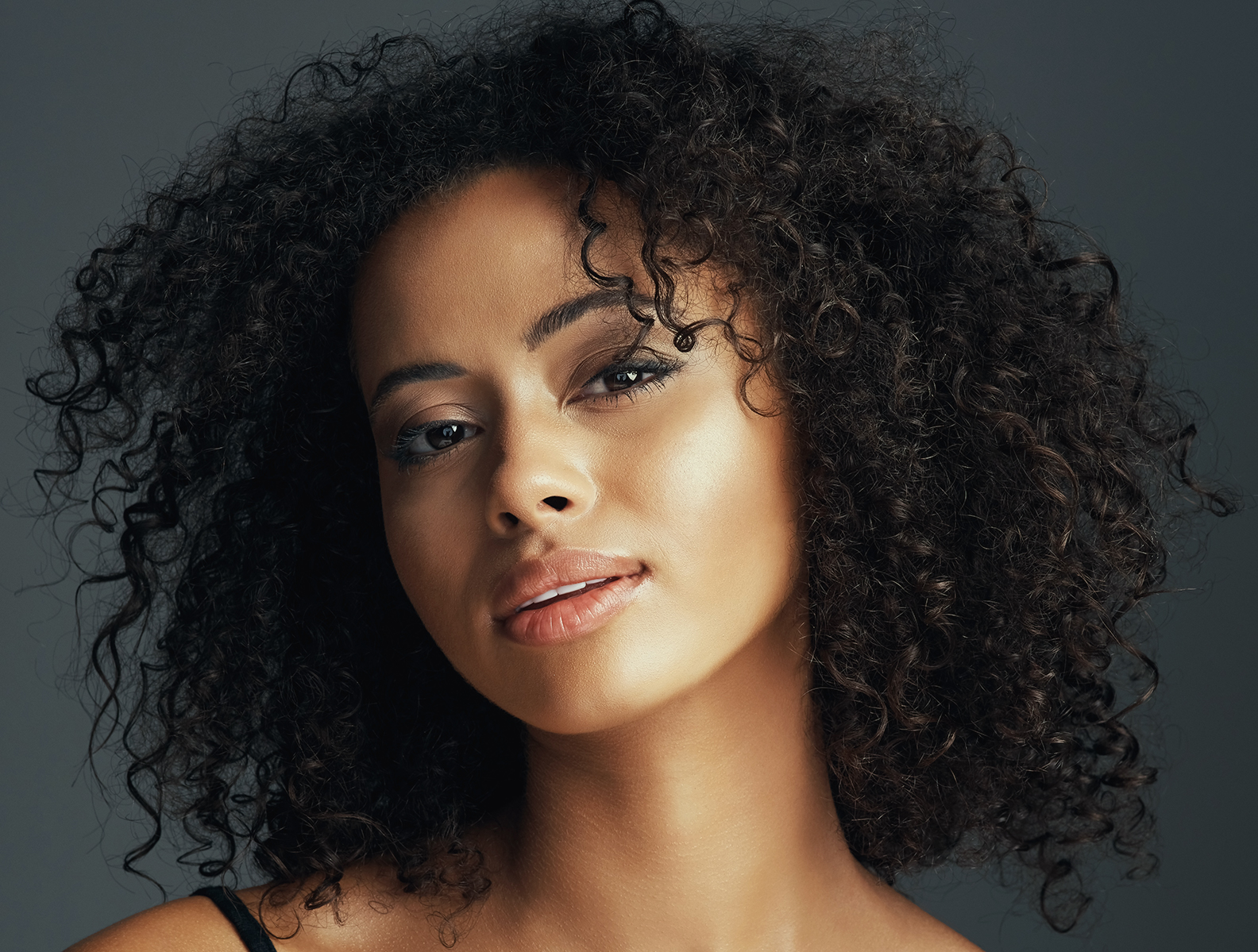 How it works
If you would like to learn more about the amazing benefits of our Fraxis CO2 Laser and RF Micro Needling treatments, or for a skin consultation to discuss whether you are an ideal candidate, call Acqua Blu Medical Spa at 724.269.2726 or request a consultation online.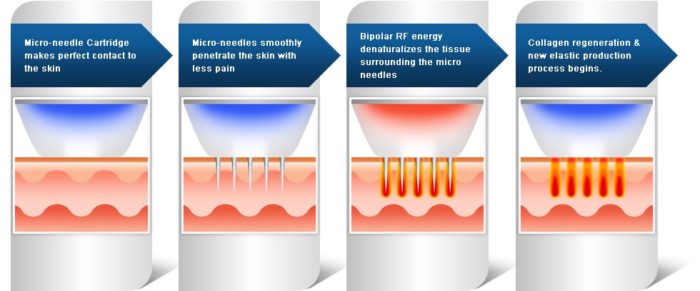 PCA SKIN® Professional Treatments
Professionally PCA SKIN applied peel solutions exfoliate dead skin cells and help healthy skin cells rise to the surface. These treatments allow deeper layers of fresh and untouched skin to be revealed. The result of monthly treatments can even skin tone, clear acne, improve the appearance of aging skin and make dull complexions glow.
Peels are safe for all skin types, and Acqua Blu Medical Spa's PCA Certified Providers are trained to identify what treatment combination is safe for each person's skin in order for patients to reap the greatest benefits. Professional peels are increasingly effective with pre- and post-treatment care, balancing your skin before the peel and nurturing it after the treatment.
Pre and Post Treatment
Acqua Blu offers a comprehensive variety of PCA SKIN's daily care products in our Pittsburgh and Wexford locations. These products if used in the weeks before your professional treatment are an important step in preparing your skin and ensuring excellent results. Skin that is balanced and healthy will help reduce the risk of complications and typically lead to better treatment results.
Equally as important, post-treatment products are designed to be used after a chemical peel to minimize the potential for uncommon side effects. Our medical spa in Pittsburgh and Wexford can offer wide range of PCA and other medical-grade products to be used following treatment. In preparation for your treatment, your provider will evaluate your skin to determine the most effective combination of daily care products for you.