What Is PRX Derm Perfexion?
Skin peels are a powerful method for revitalizing the skin, but they come with a less than enjoyable recovery process. PRX Derm Perfexion gives patients the ability to achieve the same results as a chemical peel without having to deal with the peeling that comes in the aftermath. PRX Derm Perfexion can provide patients with tighter, smoother, and younger-looking skin without requiring a high level of irritation.
The PRX Derm Perfexion is a formula that was initially intended to treat scarring in young children. As it is safe for use on children, PRX Derm Perfexion can be used to address virtually any adult skin concerns, even on thin, sensitive areas of the skin. With this treatment, the protective outer layer of skin that flakes (epidermis), is completely unaffected. This treatment's mechanism instead works by stimulating the deeper dermis and basal layers of the skin to achieve healthy, remarkable results.
While cosmetic treatments are highly individual and may not be right for every patient, PRX Derm Perfexion has been proven to be beneficial for any and all skin ailments. This no-peel procedure leaves patients with tighter, more vibrant skin.
What are the benefits of PRX Derm Perfection?
Formulated with a mixture of trichloroacetic acid (TCA), kojic acid, and hydrogen peroxide
A safe treatment for all skin tones, types, and textures
Can address a wide array of skin health problems and aesthetic issues, including looseness, scars, wrinkles, and uneven skin tone or texture
Can be used on any area of the body or face
Does not cause increased sensitivity to sunlight, meaning that it can be applied any time of year without causing any issues
Improves the skin's aesthetic instantaneously and triggers a natural repair process in the skin, which provides long-lasting results
The treatment is suitable for people of all ages
Who is a Good Candidate for PRX Derm Perfexion?
As previously mentioned, PRX Derm Perfexion is a versatile treatment that can address most skin concerns in all adult patients. It is a particularly great choice for patients dealing with the following conditions:
Signs of aging, such as fine lines and wrinkles
Dull, poor skin tone
Overly large pores
Stretch marks
Discoloration and sun damage
Dry skin
Scarring (from acne or other skin conditions)
Skin laxity
While the treatment is suitable for essentially all patients, PRX Derm Perfexion is not recommended for people who are pregnant or breastfeeding, have allergies to any of the ingredients in PRX Derm Perfexion, have fresh wounds or sores in the treatment area, are currently dealing with an infection, and patients with overly sensitive skin.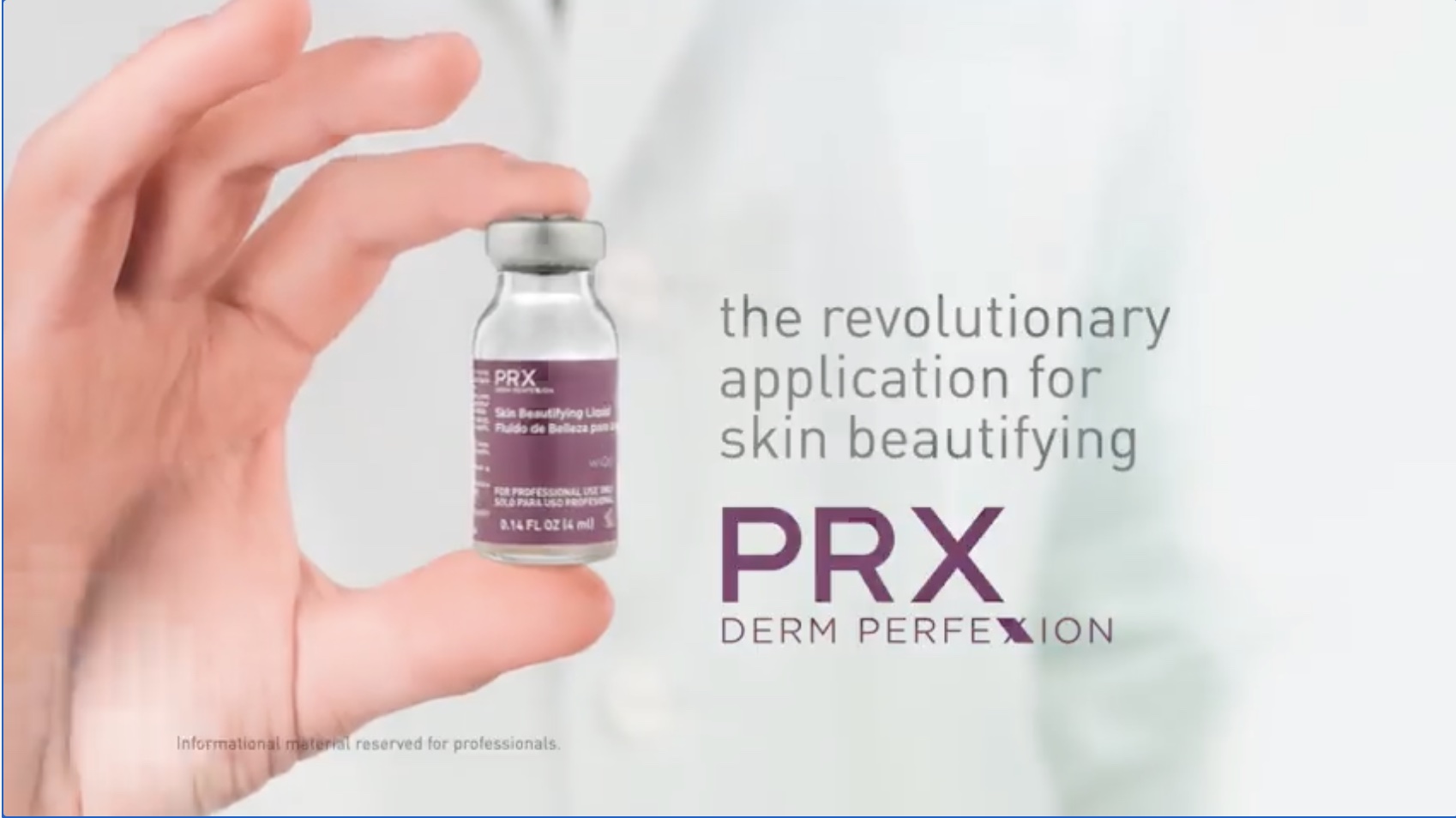 What is the recovery process like?
After the procedure, it is normal for the skin to be slightly warm, and inflamed for the first few hours. As mentioned before, the skin is significantly less likely to peel with this procedure than with a chemical peel. Nonetheless, some peeling does occur, especially in areas of the skin that are thicker. It is also common to experience swelling in areas where the skin is sensitive (such as the skin around the eyes). All side effects of this treatment improve within a week.
Why choose Acqua Blu Medical Spa?
A powerhouse of the Pittsburgh aesthetic scene, Acqua Blue Medical Spa was helmed by its founder and medical director Dr. Brian Heil, MD, FACS. Board-certified by the American Board of Plastic Surgery, a member of the American Society for Aesthetic Plastic Surgery, and a Fellow of the American College of Surgeons, Dr. Heil has been named "Top Beauty Doctor" by New Beauty Magazine two years in a row.
Dr. Heil's dedication to excellence and patient satisfaction are what have garnered him attention as one of the leading cosmetic practitioners in the country. He establishes strong communication with his clients from day one to ensure that they receive the exact care that they are looking for.