Now Providing UltraShape Power™: The Latest in Body Contouring Technology
At Acqua Blu Medical Spa, we pride ourselves on providing effective cosmetic treatments, like body contouring and Botox in Pittsburgh, PA and the surrounding areas. We have dedicated ourselves to helping our customers achieve the bodies that they have always wanted. To that end, we are constantly on the lookout for the most innovative cosmetic treatments and procedures.
Ever since it was announced, we closely followed the development of UltraShape Power™, an innovative, non-invasive fat destruction device. When the FDA approved the machine, we jumped at the chance to offer the latest and greatest in body contouring to our clients. As such, we are thrilled to announce that we are the first in the TriState region to offer UltraShape Power™ treatments.

How does UltraShape Power™ Work?
Through pulsed, focused ultrasound energy, UltraShape Power™ destroys stubborn abdominal fat with measurable results. The pulse structure developed by Syneron Candela, the company that designed the machine, does no damage to the blood vessels, muscles, and nerves surrounding the fat. A lighter transducer allows for increased maneuverability, allowing technicians to better customize treatment. These factors, combined with the minimal heat produced in the process, create a quick and painless treatment experience.
Advantages & Benefits
Although the UltraShape Power™ provides many advantages in its ease and comfort of its application, the technology does not sacrifice any of its effectiveness. In a recent clinical study, the treatment was shown to reduce abdominal fat by up to 32 percent.
Anyone looking for body contouring to remove fat that has proven to be resistant to diet and exercise should consider this procedure and its many benefits:
Outpatient treatment – a procedure can take as little as 30 minutes
Injection-free, non-invasive application
No body shape or size limitations
Visible results with minimal discomfort
Our customers are already ecstatic with the results!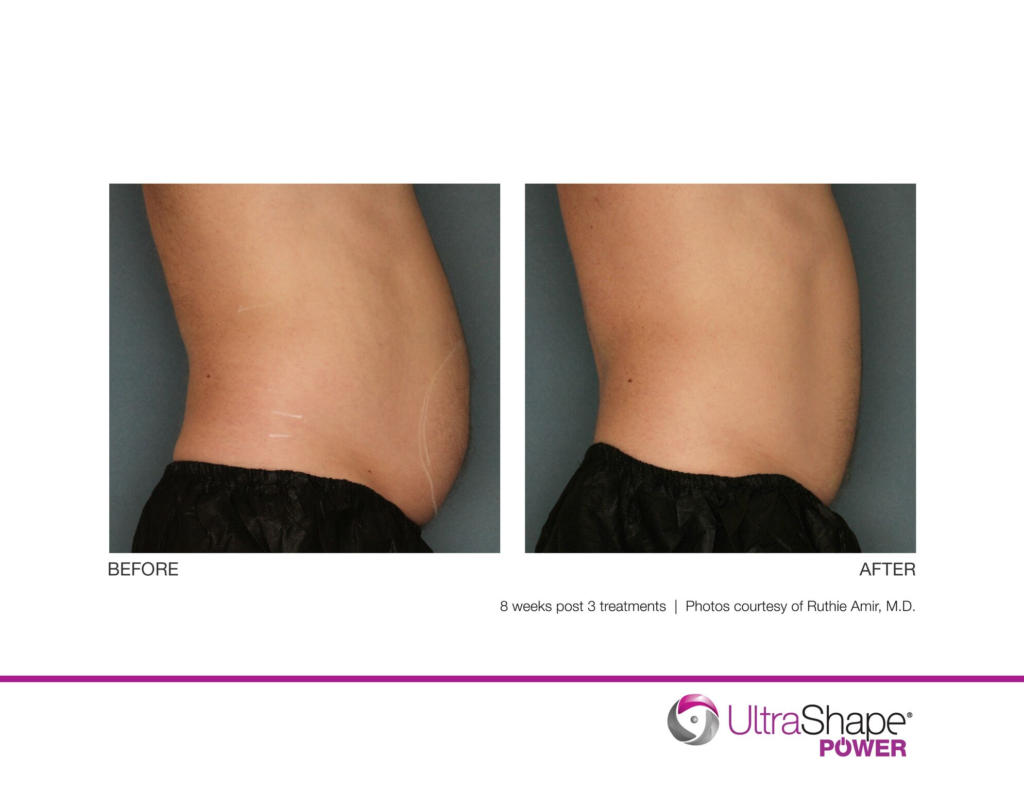 Besides body contouring, we offer a comprehensive selection of procedures in our endeavor to help our customers feel confident and happy with their bodies. To learn more about UltraShape Power™ treatments and the other services we provide, like dermal fillers in Pittsburgh, PA, call us at 724-269-2726 to schedule a consultation!